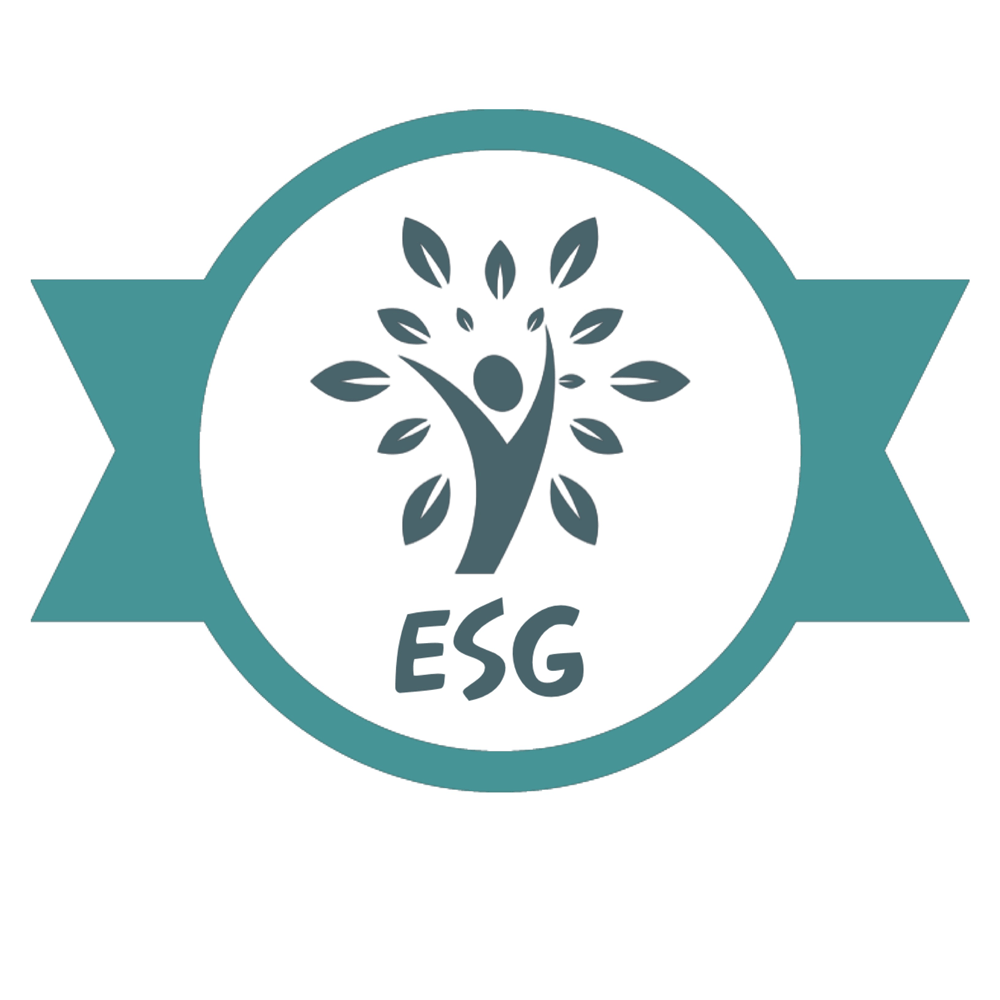 Featured Cannabis Stocks
Kaya Holdings, Inc. (OTCQB: KAYS) is a mind care company focusing on wellness and mental health through operations in medical and recreational cannabis, CBD products and psychedelic treatment clinics.
KAYS has the historical distinction of being the first U.S. publicly traded company to hold and operate cannabis licenses in "touch the plant" categories when it commenced cannabis operations in Portland, Oregon in 2014.
In 2018, frustrated with elusive federal legalization, and after operating cultivation and processing facilities, building a strong retail brand, developing consumer brands in smokable, extracted, and infused categories, and establishing an extensive genetic library, management elected to leverage its experience in more inviting markets. Today KAYS has two Greek licenses and an Israeli license, with its first Greek project under development.
And now, as we approach the advent of the medical psychedelic market we are again among the innovators, with 9 years of cannabis experience to fortify us as we move to open one of the first state licensed Psilocybin Treatment Centers in the United States in Portland, Oregon. Whether cannabis or psychedelics, our team is motivated by, and dedicated to, providing relief from debilitating, treatment resistant mental health conditions like depression, PTSD, eating disorders, and addiction through emerging legal alternative remedies.
AeroGrow International, Inc. (OTC:AERO) Headquartered in Boulder, Colorado, AeroGrow International, Inc. is the leader in the rapidly growing indoor gardening category. AeroGardens allow anyone to grow farmer's market fresh herbs, salad greens, tomatoes, chili peppers, flowers and more, indoors, year-round, so simply and easily that no green thumb is required. With an AeroGarden... you can grow anything! In April 2013, AeroGrow entered into a strategic partnership with Scotts Miracle-Gro to continue to expand the indoor gardening market.
American Aires (CSE: WIFI) is an Ontario based technology company that is focused on the research, development and implementation of innovative technology solutions to allow consumers to safely engage with electronic products of the 21st century. The Company is currently engaged in the business of production, distribution and sales of products intended to protect persons from the harmful effects of electromagnetic emissions, which is produced from electronic devices such as cell phones, Wi-Fi routers, and electronic cars to name a few. The Company has developed a technology that restructures and transforms electromagnetic field haze into a more biologically-compatible form to reduce the harmful effects of electromagnetic radiation. The Company's current principal products are the Air Shield Extreme, Aires Black Crystal, Aires Defender Infinity, Aires Defender Automotive, Air Shield Pro, Air Defender Pro and Air Guardian.
American Well Corp (NYSE:AMWL) is a leading telehealth platform in the United States and globally, connecting and enabling providers, insurers, patients, and innovators to deliver greater access to more affordable, higher quality care. Amwell believes that digital care delivery will transform healthcare. The Company offers a single, comprehensive platform to support all telehealth needs from urgent to acute and post-acute care, as well as chronic care management and healthy living. With over a decade of experience, Amwell powers telehealth solutions for over 2,000 hospitals and 55 health plan partners with over 36,000 employers, covering over 80 million lives.
Amyris, Inc. (NasdaqGS:AMRS) is the integrated renewable products company that is enabling the world's leading brands to achieve sustainable growth. Amyris applies its innovative bioscience solutions to convert plant sugars into hydrocarbon molecules, specialty ingredients and consumer products. The company is delivering its No Compromise(R) products in focused markets, including specialty and performance chemicals, fragrance ingredients, and cosmetic emollients.
AquaBounty Technologies (NasdaqGS:AQB) is a leader in the field of land-based aquaculture and the use of technology for improving its productivity and sustainability. The Company's objective is to ensure the availability of high-quality seafood to meet global consumer demand, while addressing critical production constraints in the most popular farmed species. The Company's AquAdvantage fish program is based upon a single, specific molecular modification in fish that results in more rapid growth in early development. With aquaculture facilities located in Prince Edward Island, Canada, and Indiana, USA, AquaBounty is raising its disease-free, antibiotic-free salmon in land-based recirculating aquaculture systems, offering a reduced carbon footprint and no risk of pollution of marine ecosystems as compared to traditional sea-cage farming.
AREV Life Sciences Global Corp. (CSE:AREV) Formerly AREV NanaTec Brands Inc.- produces and sells functional ingredients produced via its proprietary extraction systems. These premium ingredients and products are targeted for the natural health, medical, functional food, nutraceutical, sport nutrition markets for both the human and pet market. AREV's model is to toll process extraction of targeted essential and functional oils and license its formulations to Licensed Producers in Canada. The company utilizes toll processors in foreign countries to encapsulate and package its formulations that can be sold in traditional distribution channels and online.
Argo Living Soils Corp. (CSE: ARGO) is an agribusiness company specializing in producing and developing organic products including soil amendments, living soils, bio‐fertilizers, vermicompost, and compost tea kits formulated specifically for high value crops. The Company was founded in 2018 and its production facilities are located on Galiano Island, British Columbia.
Arhaus, Inc. (Nasdaq:ARHS) is a rapidly growing lifestyle brand and omni-channel retailer of premium home furnishings. Through a differentiated proprietary model that directly designs and sources products from leading manufacturers and artisans around the world, Arhaus offers an exclusive assortment of heirloom quality products that are sustainably sourced, lovingly made, and built to last. With more than 75 showroom and design center locations across the United States, a team of interior designers providing complimentary in-home design services, and robust online and eCommerce capabilities, Arhaus is known for innovative design, responsible sourcing, and client-first service.
Aureus, Inc. (OTC: ARSN) new focus is on acquiring specific assets in and related to the food industry, with a focus on ice cream. Aureus recently completed the purchase of Yuengling Ice Cream. The goal of Aureus in the acquisition is to consolidate all factors that are positive for the Yuengling brand into a synergistic success for Aureus shareholders as well as the next generation of Yuengling consumers.
BeesFree, Inc. (OTC:BEES) a development stage company, focuses on developing solutions for the beekeeping community worldwide.
BELLRING BRANDS, INC. (NYSE:BRBR) is a holding company operating in the global convenient nutrition category. Its primary brands, Premier Protein®, Dymatize® and PowerBar®, comprise all major product forms, including ready-to-drink protein shakes, powders and nutrition bars, and are distributed across channels including club, food, drug, mass, eCommerce, convenience and specialty.
Better Choice Company (OTC:BTTR) Formerly Sport Endurance - At the foundation of Better Choice Company, Inc., is the belief that good health practices and nutrition contribute to, and promote, a higher quality of life. Better Choice, an animal health and wellness CBD company, has acquired TruPet LLC, an online seller of ultra-premium, all-natural pet food, treats and supplements, with a special focus on freeze dried and dehydrated raw products, and Bona Vida, Inc., an innovative emerging CBD platform, focused on developing a portfolio of brand and product verticals within the animal and human health and wellness space.
Beyond Meat, Inc. (NasdaqGS:BYND) is one of the fastest growing food companies in the United States, offering a portfolio of revolutionary plant-based meats. We build meat directly from plants, an innovation that enables consumers to experience the taste, texture and other sensory attributes of popular animal-based meat products while enjoying the nutritional benefits of eating our plant-based meat products. Our brand commitment, "Eat What You Love ," represents our strong belief that by eating our plant-based meats, consumers can enjoy more, not less, of their favorite meals, and by doing so, help address concerns related to human health, climate change, resource conservation and animal welfare. The success of our breakthrough innovation model and products has allowed us to appeal to a broad range of consumers, including those who typically eat animal-based meats, positioning us to compete directly in the $1.4 trillion global meat industry.
Beyond Oil Ltd. (CSE:BOIL) is a food-tech innovative company that has developed a unique patented breakthrough solution to eliminate Free Fatty Acids (FFA) from oils through a green and cost effective process.
BioHarvest Sciences Inc. (CSE:BHSC) Formerly Canna-V-Cell Sciences Inc. produces and sells a food-based Nutraceutical product called ViniaTM which contains the whole range of piceid resveratrol in natural state . The product is made by growing plant cells from red grapes in bioreactors utilizing the Issuer's platform technology which allows the growing of specific cells instead of the whole plant. The Issuer is also completing research to adapt its platform technology to growing of cannabis cells under a cannabis research license in Israel.
BioLargo, Inc. (OTC:BLGO) makes life better by delivering sustainable technology-based products that help solve some of the most widespread problems threatening the world's supply of water, food, agriculture, healthcare and energy. More information can be found about the company and its subsidiaries at www.BioLargo.com. Its subsidiary BioLargo Water, Inc. (www.BioLargoWater.com) showcases the Advanced Oxidation Systems, including its AOS Filter - a product in development specifically designed to eliminate common, troublesome, and dangerous (toxic) contaminants in water in a fraction of the time and cost of current technologies. It is the winner of the Technology Star award by New Technology Magazine for its breakthrough innovation for the oil industry and is named the Technology Innovation Leader in the water treatment market by Frost & Sullivan. BioLargo also owns a 50% interest in the Isan System, which was honored with a "Top 50 Water Company for the 21st Century" award by the Artemis Project now being commercialized under a license to Clarion Water, Inc. BioLargo's subsidiary Odor-No-More Inc., features award-winning products serving the pet, equine, military supply and consumer markets, including the Nature's Best Solution® and Deodorall® brands (www.OdorNoMore.com). BioLargo's subsidiary Clyra Medical Technologies, Inc. (www.ClyraMedical.com) focuses on advanced wound care management.
BLACKMORES LIMITED (ASX: BKL.AX) is Australia's leading natural health brand. Based on the vision of naturopath and founder Maurice Blackmore (1906-1977), we are passionate about natural health and inspiring people to take control of and invest in their wellbeing. We develop products and services that deliver a more natural approach to health, based on our expertise in vitamins, minerals, herbs and nutrients.
Blender Bites (CSE: BITE) is a Canadian company involved in the development and marketing of a line of premium frozen food products with a focus on functionality. Blender Bites was founded in 2016 and sells a pre-portioned "easy smoothie" product that is free of any unnecessary inner plastic packaging. Blender Bites products are organic, vegan, non-GMO, gluten free, dairy free and soy free. They contain no added sugars and are made in Canada. Blender Bites products are distributed nationally across Canada and are currently sold in over 800 stores, including Sobeys, Safeway, Save on Foods, Whole Foods Market, Buy-Low/Nesters, IGA and Fresh Street, with a launch planned into the United States marketplace. Blender Bites anticipates expanding its plant-based footprint in North America through organic growth of the existing brand and through new acquisitions.
Burcon NutraScience Corporation (TSX:BU.TO) is a leader in developing functionally and nutritionally valuable plant-based proteins. The company has developed a portfolio of composition, application, and process patents originating from a core protein extraction and purification technology. Burcon's CLARISOY(TM) soy protein offers clarity and high-quality protein nutrition for low pH beverage systems and excellent solubility and exceptionally clean flavor at any pH; Peazazz(R) is a uniquely soluble and clean-tasting pea protein; and Puratein(R), Supertein(TM) and Nutratein(R) are canola protein isolates with unique functional and nutritional attributes.
Cal-Maine Foods Inc. (NasdaqGS:CALM) is primarily engaged in the production, grading, packing and sale of fresh shell eggs, including conventional, cage-free, organic and nutritionally-enhanced eggs. The Company, which is headquartered in Jackson, Mississippi, currently is the largest producer and distributor of fresh shell eggs in the United States and sells the majority of its shell eggs in approximately 29 states across the southwestern, southeastern, mid-western and mid-Atlantic regions of the United States.
Calavo Growers Inc. (NasdaqGS:CVGW) is a global avocado-industry leader. The company also procures and markets diversified fresh produce items, ranging from tomatoes to tropical produce. An expanding provider of value-added fresh food, the company's Calavo Foods business segment manufactures and distributes guacamole, guacamole hummus, salsa and tortilla chips under the respected Calavo brand name. Calavo's wholly owned subsidiary, Renaissance Food Group, LLC, creates, markets and distributes a portfolio of healthy, high-quality lifestyle products for consumers through fast-growing brands that include Garden Highway and Chef Essentials. Founded in 1924, Calavo serves food distributors, produce wholesalers, supermarket retailers and restaurant chains worldwide.
Campbell Soup Co. (NYSE:CPB) is driven and inspired by our Purpose, "Real food that matters for life's moments." The company makes a range of products from high-quality soups and simple meals to snacks and healthy beverages. For generations, people have trusted Campbell to provide authentic, flavorful and readily available foods and beverages that connect them to each other, to warm memories, and to what's important today. Led by its iconic Campbell's brand, the company's portfolio includes Pepperidge Farm, Goldfish, Bolthouse Farms, V8, Swanson, Prego, Pace, Plum Organics, Arnott's, Tim Tam, Royal Dansk and Kjeldsens. Founded in 1869, Campbell has a heritage of giving back and acting as a good steward of the planet's natural resources. The company is a member of the Standard & Poor's 500 and the Dow Jones Sustainability Indexes.
Can B Corp. (OTCQB: CANB) is a Health & Wellness company providing the highest quality cannabidiol (CBD) products under the brands of Canbiola, Seven Chakras, NuWellness, Pure Leaf Oil and Duramed. Can B utilizes multi-channel distribution to reach consumers, including medical facilities, doctor offices, retailers, online and direct. CanB is also an exclusive partner of the LifeGuard® Brand in developing a line of consumer products. The Company is also launching Super Foods, a line of nutritional supplements. Can B Corp. owns and operates an R&D and production facility in Lacey, WA and Green Grow Farms, a licensed hemp grow and cultivation in New York.To learn more about Can B Corp. and our comprehensive line of high quality CBD products, please visit: Canbiola.com and www.CanBCorp.com, follow Can B Corp on Instagram and Facebook, or visit one of the 1,000+ retail outlets that carry Can B Corp. products.
Celsius Holdings, Inc. (OTC:CELH) founded in April 2004, is a global company with a proprietary, clinically proven formula for its brand CELSIUS®. Celsius Holdings, Inc. has a corporate mission to become the global leader of a branded portfolio consisting of proprietary, clinically proven innovations which offer significant health benefits. CELSIUS®' Original Line comes in nine delicious sparkling and non-carbonated flavors in sleek 12oz cans and is also available in single-serve powdered packets. CELSIUS®' Stevia Sweetened Line is available in four refreshing flavors and the line is naturally caffeinated and naturally sweetened. New to the portfolio, trainer-grade CELSIUS HEAT™ offers an additional 100mg of caffeine over CELSIUS®, to total 300mg per can, and also contains 2,000mg of L-citrulline, a vasodilator. CELSIUS HEAT™ is sold in 16oz cans and is available in five carbonated flavors. CELSIUS HEAT™ is a thermogenic pre-workout drink and targets professional trainers, competitive athletes, the military and first responders. CELSIUS HEAT™ was developed for those seeking a trainer-grade version of CELSIUS® versus the Original Line, which is sold in a smaller can package and appeals to the masses as an active lifestyle brand. CELSIUS® has zero sugar, no preservatives, no aspartame, no high fructose corn syrup, and is non-GMO, with no artificial flavors or colors. The CELSIUS® line of products is Certified Kosher and Vegan. CELSIUS® is also soy and gluten free and contains very little sodium. CELSIUS® is sold nationally at fitness clubs, 7-Eleven, Sprouts, The Fresh Market and key regional retailers such as HEB, Publix, Winn-Dixie, Harris Teeter, Shaw's, Food Lion, CVS and many others. CELSIUS®' functional claims are backed by nine published university studies. The first study was conducted in 2005 and additional studies from the University of Oklahoma were conducted over the next five years. The studies were published in peer-reviewed journals and validate the unique benefits that CELSIUS® provides.
Chipotle Mexican Grill, Inc. (NYSE:CMG) Steve Ells, founder, chairman and co-CEO, started Chipotle with the idea that food served fast did not have to be a typical fast food experience. Today, Chipotle continues to offer a focused menu of burritos, tacos, burrito bowls (a burrito without the tortilla) and salads made from fresh, high-quality raw ingredients, prepared using classic cooking methods and served in a distinctive atmosphere. Through our vision of Food With Integrity, Chipotle is seeking better food from using ingredients that are not only fresh, but that-where possible-are sustainably grown and raised responsibly with respect for the animals, the land, and the farmers who produce the food. In order to achieve this vision, we focus on building a special people culture that is centered on creating teams of top performers empowered to achieve high standards. This people culture not only leads to a better dining experience for our customers, it also allows us to develop future leaders from within. Chipotle opened with a single restaurant in 1993 and operates more than 1,700 restaurants, including 17 Chipotle restaurants outside the US, nine ShopHouse Southeast Asian Kitchen restaurants, and is an investor in an entity that owns and operates two Pizzeria Locale restaurants.
ChromaDex® Corporation (NasdaqCM:CDXC) is an innovative natural products company that discovers, acquires, develops and commercializes proprietary-based ingredient technologies through its unique business model that utilizes its wholly owned synergistic business units, including ingredient technologies, natural product fine chemicals (known as "phytochemicals"), chemistry and analytical testing services, and product regulatory and safety consulting (as Spherix Consulting). The company provides seamless science-based solutions to the nutritional supplement, food and beverage, animal health, cosmetic and pharmaceutical industries. The ChromaDex ingredient technologies unit includes products backed with extensive scientific research and intellectual property. Its ingredient portfolio includes pTeroPure® pterostilbene; ProC3G™, a natural black rice containing cyanidin-3-glucoside; PURENERGY®, a caffeine-pTeroPure co-crystal; and NIAGEN®, its recently launched branded nicotinamide riboside, a novel next-generation B vitamin.
Clean Seed Capital Group Ltd. (TSX:CSX.V) are a team of innovators and business management professionals with a proven track record of game changing innovation and production of patented agricultural technologies at an incredibly high level. We pride ourselves as progress facilitators that turn solutions for modern agricultural problem into commercially viable products to fulfill new demand. Clean Seed's SMART Seeder™ technologies are revolutionary seeding tools that utilize the unique synergy of sophisticated electronic metering and intuitive software control putting row-by-row variable rate technology at the forefront of agricultural innovation. Our innovations create a new class of highly accurate seeding equipment designed specifically for today's farmer.
Code Green Apparel Corp. (OTC:CGAC) designs, manufactures, and distributes apparel products from eco-friendly and sustainable recycled textiles worldwide. It offers uniforms, caps, T-shirts, aprons, polo shirts, hats, pants, shorts, jackets, and accessories. The company was formerly known as J.D. Hutt Corporation
Cult Food Science Corp. (CSE: CULT) is an innovative investment platform with an exclusive focus on clean, lab-grown food that is advancing the development of novel technologies to provide a sustainable, environmental, and ethical solution to the global factory farming crisis. The first-of-its-kind in North America, CULT Food Science aims to provide individual investors with unprecedented exposure to the most innovative start-up, private or early-stage cultivated meat and cultured dairy companies around the world.
Cyanotech Corporation (NasdaqCM:CYAN) a world leader in microalgae technology, produces BioAstin® Natural Astaxanthin and Hawaiian Spirulina Pacifica®-all natural, functional nutrients that leverage our experience and reputation for quality, building nutritional brands which promote health and well-being. Cyanotech's Spirulina products offer complete nutrition, and augment energy and immune response. They are FDA-reviewed and accepted as Generally Recognized as Safe (GRAS) for use in food products. BioAstin's superior antioxidant activity and ability to support and maintain a natural anti-inflammatory response enhance skin, muscle and joint health. All Cyanotech products are produced from microalgae grown at our 90-acre facility in Kona, Hawaii using patented and proprietary technology. Cyanotech sells its products direct to consumers at retail locations in the United States and online at www.nutrex-hawaii.com and also distributes to nutritional supplement, nutraceutical and cosmeceutical manufacturers and marketers worldwide and is GMP-certified by the Natural Products Association™
Dean Foods Company (NYSE:DF) is a leading food and beverage company and the largest processor and direct-to-store distributor of fluid milk and other dairy and dairy case products in the United States. Headquartered in Dallas, Texas, the Dean Foods portfolio includes TruMoo®, the leading national flavored milk brand, along with well-known regional dairy brands such as Alta Dena®, Berkeley Farms®, Country Fresh®, Dean's®, Garelick Farms®, LAND O LAKES® milk and cultured products*, Lehigh Valley Dairy Farms®, Mayfield®, McArthur®, Meadow Gold®, Oak Farms®, PET®**, T.G. Lee®, Tuscan® and more. In all, Dean Foods has more than 50 local and regional dairy brands and private labels. Dean Foods also makes and distributes ice cream, cultured products, juices, teas, and bottled water.
Ecoark Holdings, Inc. (OTC: ZEST) is an AgTech company modernizing the post-harvest fresh food supply chain for a wide range of organizations including growers, suppliers, distributors and retailers. The company's wholly-owned subsidiary, Zest Labs, offers the Zest Fresh™ solution, a breakthrough approach to quality management of fresh food, is specifically designed to help substantially reduce the $161 billion amount of food loss the U.S. experiences each year. Through item-level monitoring and real-time predictive analytics, Zest Fresh enables customers to improve the freshness and quality of produce and proteins,
ECMOHO Limited (NasdaqGM:MOHO) operates as an integrated solution provider in the non-medical health and wellness market. The company acts as a bridge between brand owners and consumers by marketing and distributing health supplements and food, mother and child care products, personal care products, household healthcare equipment, and other health and wellness products.
Edible Garden AG Inc (Nasdaq:EDBL) is a leader in locally grown organic leafy greens and herbs backed by Zero-Waste Inspired® next generation farming. Offered at over 4,000 stores in the US, Edible Garden is disrupting the CEA agriculture and sustainability technology movement with its safety-in-farming protocols, use of sustainable packaging, patented GreenThumb software and self-watering in-store displays. The company currently operates state-of-the-art greenhouses and processing facilities in Belvidere, New Jersey, and in partnership with growers near major markets in the U.S. Its proprietary GreenThumb software optimizes growing in vertical and traditional greenhouses while seeking to reduce pollution generating food miles. Edible Garden is also a developer of ingredients and proteins, providing an accessible line of plant and whey protein powders under the Vitamin Way® and Vitamin Whey® brands.
Element Nutritional Sciences Inc. (CSE: ELMT) is an innovative and research driven Canadian nutraceutical company specializing in the development of science­ based products for the global consumer packaged goods market, with a portfolio focused specifically on men and women over the age of 50. Element's lead product, Rejuvenate, is a proprietary formulation that is clinically proven to assist in the rebuilding, restoration and rejuvenation of natural loss of muscle mass due to aging or other medical conditions. Element also offers JAKTRX, an elite brand of performance supplements. Element was founded in 2015 and is located in Burlington, Ontario.
Else Nutrition Holdings Inc. (TSXV:BABY.V) focuses on the research, development, manufacturing, marketing, sale, and/or license of food and nutrition products to the infant, toddler, children, and adult markets. The company offers baby snacks products; baby feeding accessories, such as feeding bottles and disposable sterile nipples (teats); baby formulas; and toddlers/kids nutritional drinks. The company offers its products under the HEART brand. The company is headquartered in White Rock, Canada
Empatho Holdings Inc. (CSE:EMPH) is a virtual well-being firm focused on a smart solution powered by proprietary PsychAI™ artificial intelligence (AI), that strategically guides users to achieve well-being goals. Empatho provides a data-driven mobile application using advanced technology to engage individuals in the management of their own health, helping individuals become more productive and uncovering potential efficiencies and cost savings for employers.
EnWave Corporation (TSX:ENW.V; FRANKFURT:E4U.F) is a Vancouver-based industrial technology company developing commercial applications for its proprietary Radiant Energy Vacuum (REV™) dehydration technology. EnWave aims to sign royalty-bearing commercial licenses with leading food and pharmaceutical companies for the use of its revolutionary technology. Thus far the Company has signed twelve royalty-bearing licenses, opening up eight distinct market sectors for commercialization with companies. In addition to these licenses, EnWave has formed a Limited Liability Partnership, NutraDried LLP, to develop, manufacture, market and sell all-natural cheese snack products in the United States under the Moon Cheese® brand. EnWave is introducing REV™ as a new dehydration standard in the food and biological material sectors: potentially faster and cheaper than freeze drying, with better end product quality than air drying or spray drying. EnWave currently has three commercial REV™ platforms: nutraREV® is used in the food industry to dry food products quickly and at low-cost, while maintaining high levels of nutrition, taste, texture and colour; powderREV® is used for the bulk dehydration of food cultures, probiotics and fine biochemicals such as enzymes below the freezing point and quantaREV™ is used for continuous, high-volume low-temperature drying. Two additional platforms, bioREV™ and freezeREV™, are being developed as new methods to stabilize and dehydrate biopharmaceuticals such as vaccines and antibodies.
EQ Energy Drink Inc. (OTC:EQLB) manufactures and distributes energy drink products.
FitLife Brands Inc. (OTC:FTLF) formulates innovative and proprietary nutritional supplements for health conscious consumers marketed under the brand names NDS Nutrition Products™ ("NDS"), PMD®, SirenLabs®, CoreActive®, Metis Nutrition™, iSatori™, and BioGenetic Laboratories. FitLife currently markets over 80 different dietary supplements to promote sports nutrition, improved performance, weight loss, energy and general health that primarily sell through domestic and international GNC® franchise locations. FitLife distributes its products to thousands of retail stores, including outlets such as GNC, Vitamin Shoppe, Vitamin World, Walmart, Walgreens, and other Fortune 500 companies, augmented by internet sales through its various website properties. The Company's core competencies include the development of new, innovative, and proprietary products, supported by creative, yet effective sales and marketing programs, all designed to expand its distribution and revenues. FitLife is headquartered in Omaha, Nebraska.
ForeverGreen Worldwide Corporation (OTC:FVRG) develops, manufactures and distributes an expansive line of all natural whole foods and products to North America, Australia, Europe, Asia, Africa and South America, including their new global offerings, PowerStrips, SolarStrips and BeautyStrips. They also offer Azul and FrequenSea(TM), whole-food beverages with industry exclusive marine phytoplankton, the Versativa line of hemp-based whole-food products, immune support and weight management products, Pulse-8 powdered L-arginine formula, TRUessence(TM) Essential Oils and Apothecary, 24Karat Chocolate(R) and an entire catalog of meals, snacks, household cleaners and personal care products
Fresh Harvest Products, Inc (OTC:FRHV) together with its subsidiaries, engages in the development, marketing, and sale of organic and natural food products in the United States
Gaiam Inc. (NasdaqGM:GAIA) is a leading lifestyle company for yoga, fitness and wellness products and content. With a wide distribution network that consists of approximately 38,000 retail doors, 18,000 store within stores, 5,000 category management locations, and e-commerce, GAIAM is dedicated to making yoga, fitness and wellness accessible to all. GAIAM TV is a global digital subscription service with approximately 7,000 exclusive videos available for streaming and download. The Company dominates the health and wellness category and owns the largest library of conscious media.
Gildan Activewear Inc. (NYSE:GIL; TSX:GIL.TO) is a leading manufacturer and marketer of quality branded basic family apparel, including T-shirts, fleece, sport shirts, underwear, socks, hosiery, and shapewear. The Company sells its products under a diversified portfolio of company-owned brands, including the Gildan®, Gold Toe®, Anvil®, Comfort Colors®, Alstyle®, Secret®, Silks®, Kushyfoot®, Secret Silky®, Peds®, MediPeds® and Therapy Plus™ brands. Sock products are also distributed through the Company's exclusive U.S. sock license for the Under Armour® brand, and a wide array of products is also marketed through a global license for the Mossy Oak® brand. The Company sells its products through two primary channels of distribution, namely printwear and retail markets. The Company distributes its products in printwear markets in the U.S., Canada, Europe, Asia-Pacific and Latin America. In retail markets, the Company sells its products to a broad spectrum of retailers primarily in the U.S. and Canada and also manufactures for select leading global athletic and lifestyle consumer brands. Gildan owns and operates vertically-integrated, large-scale manufacturing facilities which are primarily located in Central America, the Caribbean Basin, North America and Bangladesh. These facilities are strategically located to efficiently service the quick replenishment needs of its customers in the printwear and retail markets. Gildan has over 48,000 employees worldwide and is committed to industry-leading labour and environmental practices throughout the Company's supply chain.
GLG Life Tech Corporation (TSX:GLG.TO) is a global leader in the supply of high-purity zero calorie natural sweeteners including stevia and monk fruit extracts used in food and beverages. GLG's vertically integrated operations, which incorporate our Fairness to Farmers program and emphasize sustainability throughout, cover each step in the stevia and monk fruit supply chains including non-GMO seed and seedling breeding, natural propagation, growth and harvest, proprietary extraction and refining, marketing and distribution of the finished products. Additionally, to further meet the varied needs of the food and beverage industry, GLG has launched its Naturals+ product line, enabling it to supply a host of complementary ingredients reliably sourced through its supplier network in China.
Global Compliance Applications Corp. (CSE:APP; OTCQB:FUAPF) - Formerly Global Cannabis Application Corp. - is a global leader in designing and developing innovative blockchain technologies and machine learning solutions to improve real-world businesses. GCAC's leading solution is Efixii, an Ethereum Layer 2 blockchain and EVM programming functionality that is on par with other Layer-2's, such as Polygon. GCAC can quickly connect each participant from product producers, distributors, manufacturers and retailers through a series of value chain dApps that allows for data connectivity to drive better consumer experiences and sales. GCAC created clearESG to assist businesses in communicating their sustainability goals and earned attributes on the blockchain through a series of ESG (Environmental, Social & Governance) merit badges. As an interconnected supply chain solution, the Efixii solution pays tokens for attesting to a product's value, or truthness, through a reward program. GCAC works in many agricultural industries providing a value-added blockchain offering through a cost-effective SaaS licensing model.
Global Fiber Technologies, Inc. (OTC:GFTX) is a "green" apparel rejuvenation and fiber recovery company utilizing patent pending technology which takes landfill destined corporate uniforms and rejuvenates them into new, great looking uniforms. The company was formerly known as Eco Tek 360, Inc
Glow LifeTech Corp. (CSE:GLOW) is a Canadian-based biotechnology company focused on producing nutraceutical and cannabinoid-based products with dramatically enhanced bioavailability, absorption and effectiveness. Glow LifeTech has rights to the groundbreaking, plant-based MyCell Technology® delivery system, which transforms poorly absorbed natural compounds into enhanced water-compatible concentrates, unlocking the full healing potential of natural active compounds.
GNC Holdings Inc. (NYSE:GNC) headquartered in Pittsburgh, PA - is a leading global specialty health, wellness and performance retailer. The Company's foundation is built on 80 years of superior product quality and innovation. GNC connects customers to their best by offering a premium assortment of vitamins, minerals, herbal supplements, diet, sports nutrition and protein products. This assortment features proprietary GNC - including Mega Men®, Ultra Mega®, Total LeanTM, Pro Performance®, Pro Performance® AMP, Beyond Raw®, GNC PuredgeTM, GNC GenetixHD®, Herbal Plus® - and nationally recognized third party brands. GNC's diversified, multi-channel business model generates revenue from product sales through company-owned retail stores, domestic and international franchise activities, third party contract manufacturing, e-commerce and corporate partnerships.
Goodbody Health Inc. (CSE: GDBY) Formerly Sativa Wellness Group Inc - is an established health and wellness company that operates within the United Kingdom and Europe as a trusted distributor and retailer of quality, accredited wellness products and diagnostic services to provides a unique 'frontline' healthcare service in the local community and enable customers to manage their health care digitally. It also has world-class ISO accredited CBD extraction and laboratory testing capabilities. It operates under the mantra 'Know More. Live Better' To provide healthcare testing services in the local community.
good natured Products Inc. (TSX:GDNP.V) With over 100 plant-based food packaging designs, 10 grades of bioplastic rollstock sheets, 30 home & business organizational products and a world class team of scientists, business builders and retailers, good naturedTM is producing and distributing one of North America's widest assortments of consumer products and packaging made from the highest possible percentage of renewable, plant-based materials and no BPAs, phthalates or other chemicals of concern. Committed to doing what's right for the planet and right for business, good naturedTM is creating better everyday productsTM that combine cutting-edge bioplastic technology and the latest sustainable design features that not only look good, but maximize shelf space, drive incremental sales, enhance logistics and boost environmental benefits, all bundled up in a fresh and friendly brand.
Green PolkaDot Box Incorporated (OTC: GPDB) operates an online membership club that offers natural and organic food in the United States. It sells fresh and packaged food, and other products to health-conscious customers through its Web site, greenpolkadotbox.com
Grounded People Apparel Inc. (CSE:SHOE) is engaged in the business of fair trade, sustainable and earth-conscious fashion, with an initial focus on the design and production of footwear.
Hain Celestial Group, Inc. (NasdaqGS:HAIN) headquartered in Lake Success, NY, is a leading organic and natural products company with operations in North America, Europe and India. Hain Celestial participates in many natural categories with well-known brands that include Celestial Seasonings®, Earth's Best®, Ella's Kitchen®, Terra®, Garden of Eatin'®, Sensible Portions®, Health Valley®, Arrowhead Mills®, MaraNatha®, SunSpire®, DeBoles®, Casbah®, Rudi's Organic Bakery®, Gluten Free Café™, Hain Pure Foods®, Spectrum®, Spectrum Essentials®, Walnut Acres Organic®, Imagine®, Almond Dream®, Rice Dream®, Soy Dream®, WestSoy®, The Greek Gods®, BluePrint®, FreeBird®, Plainville Farms®, Empire Kosher®, Kosher Valley®, Yves Veggie Cuisine®, Europe's Best®, Cully & Sully®, New Covent Garden Soup Co.®, Johnson's Juice Co.®, Farmhouse Fare®, Hartley's®, Sun-Pat®, Gale's®, Robertson's®, Frank Cooper's®, Linda McCartney®, Lima®, Danival®, Natumi®, GG UniqueFiber®, Tilda®, JASON®, Avalon Organics®, Alba Botanica®, Live Clean® and Queen Helene®. Hain Celestial has been providing A Healthier Way of Life™ since 1993.
Herbalife Ltd. (NYSE:HLF) is a global nutrition company that has been changing people's lives with great products since 1980. Our nutrition, weight-management, energy and fitness and personal care products are available exclusively to and through dedicated Independent Herbalife Members in more than 90 countries. We are committed to fighting the worldwide problems of poor nutrition and obesity by offering high-quality products, one-on-one coaching with an Herbalife Member and a community that inspires customers to live healthy, active lives. We support the Herbalife Family Foundation (HFF) and its Casa Herbalife programs to help bring good nutrition to children in need. We also sponsor more than 190 world-class athletes, teams and events around the globe, including soccer player Cristiano Ronaldo, U.S. soccer team The LA Galaxy and champions in many other sports.
Innovative Food Holdings, Inc. (OTC:IVFH) subsidiaries distribute the highest quality, specialty foods to foodservice businesses nationwide and offer freshly prepared meals and ingredients directly to consumers across the country through a proprietary specialty food platform. In the foodservice space, Innovative Food Holdings industry leading specialty food foodservice distribution programs offer over 7,000 specialty food, direct from source, organic, artisanal and gluten free products, which are used on a daily basis by approximately 40,000 of the leading professional chefs across the entire United States. In the direct to consumer channel, The Fresh Diet, Inc. is the nationwide leader in the freshly prepared gourmet meal sector, using the finest specialty ingredients. The meals are delivered directly, from kitchen to doorstep, to consumers in 12 states, 44 metropolitan areas and over 570 cities and towns across the country using the Fresh Diet® platform. The Fresh Diet is a wholly owned subsidiary of Innovative Food Holdings.
J.M. Smucker Co., The (NYSE:SJM) For more than 115 years, The J.M. Smucker Company has been committed to offering consumers quality products that bring families together to share memorable meals and moments. Today, Smucker is a leading marketer and manufacturer of fruit spreads, retail packaged coffee, peanut butter, shortening and oils, ice cream toppings, sweetened condensed milk, and natural foods products in North America. The Company remains rooted in the Basic Beliefs of Quality, People, Ethics, Growth, and Independence established by its founder and namesake more than a century ago.
Jolt Health Inc. (CSE:JOLT) formerly Love Pharma - was founded in 2020, with a mission to bring to market innovative products that enhance sexual health and wellness while providing an improved quality of life. Jolt holds exclusive licenses to produce market, package, sell, and distribute patent-protected therapeutic and pharmaceutical products throughout Europe, the United Kingdom, and North America
Jupiter Wellness, Inc. (NasdaqCM:JUPW) is a functional wellness and natural health products company. With a tireless devotion to quality, sourcing, and customer care, our goal is to harness the scientifically-backed health benefits of CBD like arthritis relief and muscle relaxation to help the population live a more fulfilling life through a variety of forthcoming products.
Justera Health Ltd. (CSE:VTAL) Formerly ScreenPro Security Inc. - is a health and wellness management company that provides Canadians with professional health and medical solutions. With a focus on concierge medical services, Justera Health offers personalized health care services such as IV vitamin therapy, personal home care, nurse care, on-call urgent medical care, nutrition, and health screening services, such as COVID-19 testing. Our team of board-certified physicians and healthcare professionals brings years of expertise to provide knowledgeable and trustworthy solutions to improve patients' overall health outcomes.
Keurig Dr. Pepper (NYSE: KPD) is a leading coffee and beverage company in North America, with annual revenue in excess of $11 billion. KDP holds leadership positions in soft drinks, specialty coffee and tea, water, juice and juice drinks and mixers, and markets the #1 single serve coffee brewing system in the U.S. The Company maintains an unrivaled distribution system that enables its portfolio of more than 125 owned, licensed and partner brands to be available nearly everywhere people shop and consume beverages. With a wide range of hot and cold beverages that meet virtually any consumer need, KDP key brands include Keurig®, Dr Pepper®, Green Mountain Coffee Roasters®, Canada Dry®, Snapple®, Bai®, Mott's® and The Original Donut Shop®. The Company employs more than 25,000 employees and operates more than 120 offices, manufacturing plants, warehouses and distribution centers across North America
LifeVantage Corporation (NasdaqCM:LFVN) is a science based network marketing company dedicated to visionary science that looks to transform health, wellness and anti-aging internally and externally at the cellular level. The company is the maker of Protandim®, the Nrf2 Synergizer® patented dietary supplement, the TrueScience™ Anti-Aging Skin Care Regimen, Canine Health, and the AXIO™ energy product line. LifeVantage was founded in 2003 and is headquartered in Salt Lake City, Utah.
Lifeway Foods Inc. (NasdaqGM:LWAY) one of Fortune Small Business' Fastest Growing Companies, is America's leading supplier of the cultured dairy product known as kefir. In addition to its line of drinkable kefir, the company produces a variety of frozen kefir and probiotic cheese products. Lifeway also sells frozen soft serve kefir and kefir smoothies through its Starfruit™ retail stores.
LiveToBeHappy, Inc. (OTCPink: CAVR) is a vertically integrated platform company focused on developing and building lifestyle brands. The Company acquires undervalued assets and manages a diversified portfolio of technology, education, and real estate services companies. The LTBH mission is to build lives, not just places to live. Live To Be Happy (LTBH) owns and manages brands that are focused on improving individual lifestyles through health and wellness, education and technology, and developing communities that fully encompass a holistic way of living.
Lobe Sciences Ltd. (CSE: LOBE) (OTC Pink: GTSIF) is a life sciences company focused on psychedelic medicines. The Company, through collaborations with industry leading partners, is engaged in drug research and development using psychedelic compounds and the development of innovative devices and delivery mechanisms to improve mental health and wellness.
Lululemon Athletica (NasdaqGS:LULU) is a yoga-inspired athletic apparel company that creates components for people to live long, healthy and fun lives. By producing products that help keep people active and stress free, lululemon believes that the world will be a better place. Setting the bar in technical fabrics and functional designs, lululemon works with yogis and athletes in local communities for continuous research and product feedback.
Mannatech, Incorporated (NasdaqGS:MTEX) develops high-quality health, weight and fitness, and skin care products that are based on the solid foundation of nutritional science and development standards. Mannatech is dedicated to its platform of Social Entrepreneurship based on the foundation of promoting, aiding and optimizing childhood nutrition where it is needed most around the world. Mannatech's proprietary products are available through independent sales associates around the globe including the United States, Canada, South Africa, Australia, New Zealand, Austria, Denmark, Germany, Norway, Sweden, the Netherlands, the United Kingdom, Japan, Taiwan, Singapore, Estonia, Finland, the Republic of Ireland, Czech Republic, the Republic of Korea, Mexico, Namibia, Spain and Hong Kong.
Mind Cure Health Inc. (CSE: MCUR) is a mental health and wellness company with a mission to identify, develop and commercialize products that ease suffering, increase productivity, and enhance mental health. It is the therapeutic potential of nootropics, psychoactive products, and psychedelic substances to treat the profound distress of a world suffering from a mental health crisis that led to the formation of Mind Cure. Mind Cure's initial products are a branded line of organic mushroom nootropics.
Modern Plant Based Foods Inc. (CSE:MEAT) is a plant-based meat alternative company based in Vancouver, British Columbia. The Company develops a portfolio of nutritious, gourmet vegan food crafted from natural ingredients. All products are chef curated with proprietary recipes that are free of soy, gluten, nuts and gmo's. Modern Plant Based Foods' mission is to change the way food is produced and consumed for the benefit of people, animals and the environment.
Muscle Maker, Inc. (NasdaqCM:GRIL) Founded in 1995 in Colonia, New Jersey, Muscle Maker Grill features high quality, great tasting food, freshly prepared with proprietary recipes. The menu, created with the guest's health in mind, is lean and protein based. It features all-natural chicken, grass fed steak, lean turkey, whole wheat pasta, wraps, bowls and more. It also offers a wide selection of fruit smoothies in a variety of assorted flavors, protein shakes and supplements.
MusclePharm® Corporation (OTC:MSLP) is a scientifically-driven, performance lifestyle company that currently develops, manufactures, markets and distributes branded nutritional supplements. The company offers a complete range of powders, capsules, tablets and gels. Its portfolio of recognized brands, including MusclePharm® Hybrid and Core Series, Arnold Schwarzenegger Series™ and FitMiss™, are marketed and sold in more than 110 countries and available in over 35,000 retail outlets globally. These clinically-proven and scientific nutritional supplements are developed through a six-stage research process utilizing the expertise of leading nutritional scientists, doctors and universities. MusclePharm is the innovator of the sports nutrition industry.
Natural Alternatives International, Inc. (NasdaqGM: NAII) headquartered in San Marcos, California, is a leading formulator, manufacturer and marketer of nutritional supplements and provides strategic partnering services to its customers. Our comprehensive partnership approach offers a wide range of innovative nutritional products and services to our clients including: scientific research, clinical studies, proprietary ingredients, customer-specific nutritional product formulation, product testing and evaluation, marketing management and support, packaging and delivery system design, regulatory review and international product registration assistance.
Naturally Splendid Enterprises Ltd (TSX:NSP.V) has an exclusive licensing agreement to market and distribute, the full complement of patent pending, plant-based omega products created by Boreal Technologies. The products include HempOmega(TM) and H2Omega(TM), as well as the AlgaeOmega(TM) FlaxOmega(TM), CanolaOmega(TM), and ChiaOmega(TM) plant based omega products. These novel products utilize microencapsulation and are available in both a powder format and an aqueous solution for increased flexibility in ingredient applications and stand-alone products. Additionally, the Company has licensed from FSL progressive cannabinoid extraction and formulation technologies including the world's first water soluble cannabinoid patent. Naturally Splendid's 100% owned NATERA(TM) line of hemp-based superfood products are carried nationwide by Canada's leading health food distributors and a network of retail stores across Canada including major retailers and specialty stores. Naturally Splendid's recently rebranded "NATERA(TM)" line of products includes natural and flavored shelled hemp seeds as well as natural and flavored hemp protein powders.
Nature's Sunshine Products (NasdaqCM:NATR) a leading natural health and wellness company, markets and distributes nutritional and personal care products through a global direct sales force of independent Managers, Distributors and customers in more than 40 countries. Nature's Sunshine manufactures most of its products through its own state-of-the-art facilities to ensure its products continue to set the standard for the highest quality, safety and efficacy on the market today. The Company has four reportable business segments that are divided based on the characteristics of their Distributor base, similarities in compensation plans, as well as the internal organization of NSP's officers and their responsibilities (NSP Americas; NSP Russia, Central and Eastern Europe; Synergy WorldWide; and China and New Markets). The Company also supports health and wellness for children around the world through its partnership with the Sunshine Heroes Foundation.
Neptune Wellness Solutions Inc. (NasdaqCM:NEPT) health and wellness products company, engages in the extraction, purification, and formulation of value-added differentiated science based products. The company operates in the areas of legal cannabis, ingredients, turnkey solutions, pet supplements, and consumer brands. It develops turnkey nutrition product solutions in various delivery forms. The company offers specialty ingredients, such as MaxSimil, a patented ingredient that enhances the absorption of lipid-based nutraceuticals, and various other marine and seed oils. Its custom formulations are available in various delivery forms, such as softgels, liquid solutions, nutritional emulsions, and chewables
NEUTRA CORPORATION (OTC:NTRR) is a healthy lifestyle company that specializes in the development and marketing of natural wellness solutions, including cannabis-related products.
NeutriSci International Inc. (TSX:NU.V; OTC:NRXCF) specializes in the innovation, production and formulation of nutraceutical products. Established in 2009, NeutriSci is currently focused on building sustainable sales models with Convenience, Chain Drug, and Mass Market and Supermarket retailers for neuenergy®, the Company's natural energy and focus supplement that has at its core, the beneficial effects of blueberries. Neuenergy® contains a unique patented combination of blueberries (pterostilbene) and naturally derived caffeine, and is a revolutionary energy tab designed to deliver enhanced focus and mental clarity with no sugar, no calories and no crash associated with typical energy products.
NIKE Inc. (NYSE:NKE) based near Beaverton, Oregon, is the world's leading designer, marketer and distributor of authentic athletic footwear, apparel, equipment and accessories for a wide variety of sports and fitness activities. Wholly-owned NIKE subsidiaries include Converse Inc., which designs, markets and distributes athletic lifestyle footwear, apparel and accessories and Hurley International LLC, which designs, markets and distributes surf and youth lifestyle footwear, apparel and accessories.
Nurosene Health Inc. (CSE:MEND) is a technology-driven wellness company focused on providing healthy habits focused on the mind, body and brain to improve your daily mental wellness and overall brain health. Nurosene has launched its Mobile Application, which provides users with habit-forming strategies, along with a line of proprietary nutraceutical supplements which have been formulated to support a healthy life through targeting specific cell structures and their inherent functions. The company is based in Toronto, Ontario, with an office in Los Angeles, California.
Oddity Tech Ltd (Nasdaq:ODD) is a consumer tech company that builds and scales digital-first brands to disrupt the offline-dominated beauty and wellness industries. The company owns IL MAKIAGE and SpoiledChild brands. ODDITY, which operates with business headquarters in New York City, R&D center in Tel Aviv, and biotechnology lab in Boston, has built one of the industry's most advanced AI-driven online platforms, leveraging data science, machine learning and computer vision capabilities to deliver a better online experience for consumers. The company deploys cutting-edge data science to identify consumer needs and develops solutions in the form of beauty, wellness, and tech products. ODDITY operates ODDITY LABS, an industry leading biotechnology center and pioneer in artificial intelligence-based molecule discovery. ODDITY LABS develops a wide range of proprietary ingredients, including novel molecules, probiotics, and peptides, for the advancement of high performing, science-backed, and beauty and wellness products that address a broad spectrum of consumer needs.
Pacifichealth Laboratories Inc. (OTC:PHLI) has been a pioneer in developing nutritional products to enhance health and improve athletic performance. The Company's principal area of focus is sports performance. The Company has been an innovator in developing cutting-edge products that enhance hydration, fueling and muscle recovery. The Company's products are marketed without prior Food and Drug Administration (FDA) approval under current regulatory guidelines. The Company has an active nutrition research program and collaborates with leading exercise scientists and nutritionists. The Company markets their products to multiple distribution channels including sports specialty and natural product retailers and chains. The Company also aggressively markets their products through their website.
PanGenomic Health Inc. (CSE:NARA) is a precision health company that has developed a self-care digital platform to deliver personalized, evidence-based information about natural treatments. Our initial focus is on mental health. As a British Columbia benefit company, the Company's mission is to promote and improve the health and wellness of people and society by providing a technology platform that identifies plant-based solutions tailored to the health profile of each individual.
Pharmacyte Bioetch (OTC:PMCB) (Formerly Nuvilex, Inc) is a clinical stage biotechnology company focused on developing and preparing to commercialize treatments for cancer and diabetes based upon a proprietary cellulose-based live cell encapsulation technology known as Cell-in-a-Box® This unique and patented technology will be used as a platform upon which treatments for several types of cancer, including advanced, inoperable pancreatic cancer, and diabetes are being built. PharmaCyte Biotech's treatment for pancreatic cancer involves low doses of the well-known anticancer prodrug ifosfamide, together with encapsulated live cells, which convert ifosfamide into its active or "cancer-killing" form. These capsules are placed as close to the cancerous tumor as possible to enable the delivery of the highest levels of the cancer-killing drug at the source of the cancer. This "targeted chemotherapy" has proven remarkably effective in past clinical trials. In addition, PharmaCyte Biotech is working towards improving the quality of life for patients with advanced pancreatic cancer and on treatments for other types of solid cancerous tumors. PharmaCyte Biotech is also developing treatments for cancer based upon chemical constituents of marijuana known as cannabinoids. In doing so, PharmaCyte Biotech is examining ways to exploit the benefits of Cell-in-a-Box® technology in optimizing the anticancer effectiveness of cannabinoids, while minimizing or outright eliminating the debilitating side effects usually associated with cancer treatments. This provides PharmaCyte Biotech the rare opportunity to develop "green" approaches to fighting deadly diseases, such as cancer of the pancreas, brain and breast, which affect hundreds of thousands of individuals worldwide every year.
Plantable Health Inc. (NEO: PLBL) is a clinically-supported, lifestyle intervention program that combines behavioral psychology, neuroscience and nutritional science to transform health and wellness. Plantable drives healthy weight loss and an improvement in performance, health and well-being by bringing together whole food, plant-based meals, personalized coaching support and lifestyle educational tools to empower people to change their dietary habits.
Poko Innovations Inc. (CSE: POKO) Formerly Brunswick Resources Inc.- is an award winning European-based company that leverages its strong portfolio of CBD brands, including financial services platform Lumipay, news and media sites, The Extract and Candid Magazine and consumer brands Poko and Canndid. These brands form a complete ecosystem that brings innovative solutions to the CBD industry-from supplying businesses with high-quality CBD-derived products and other natural health supplements to offering a reliable payment gateway service for high-risk industries and providing a CBD-focused marketplace for buyers and sellers to connect and trade. The Company has leadership teams located in Ireland, United Kingdom, Canada and the United States.
Pond Technologies Holdings Inc. (TSX:POND.V) has developed a proprietary growth platform that can transform carbon dioxide (CO2) from virtually any source into valuable bio-products. Pond works with the cement, steel, oil and gas and power generation industries to reduce greenhouse gas emissions and generate new revenue streams. Pond's platform technology also includes the growth of algae superfoods for the nutraceutical and food additive markets. Pond's system is capable of growing many species of algae, including strains that produce anti-oxidants, omega-3 fatty acids, and protein for human and animal consumption
Pure to Pure Beauty Inc. (CSE: PPB) is engaged in the development and sale of consumer product goods, including health and wellness products, under its "Pure to Pure" brand.
Radient Technologies Inc. (TSX:RTI.V) engages in the research, development, and commercialization of technology for the extraction, isolation, and purification of soluble products from various materials using microwave technology in the United States and Canada. Its proprietary microwave assisted processing (MAP) technology is used for the selective and localized heating of moisture in various natural materials using microwaves. The company extracts natural compounds comprising lipids, such as essential fatty acids, PUFAs, saw palmetto, edible vegetables oils, and algae oils; glycosides, including flax, sennosides, rosavins, and terpene acid and pregnane glycosides; and alkaloids comprising cyclopamine, black pepper, opiatesz, and nicotine. Its natural compounds also include phenolics that comprise green tea, rosemary herb, blueberries, seaweed, vanilla beans, and grape polyphenols; terpenes consisting of microalgae, taxus, paprika, marigold, and cubebol; and rice protein. Radient Technologies Inc. serves the pharmaceutical, food, beverage, natural health, personal care, and biofuel markets.
Real Good Food Company, Inc. (NasdaqGM: RGF) Founded in 2016, Real Good Foods believes there is a better way to enjoy our favorite foods. Its brand commitment, "Real Food You Feel Good About Eating," represents the Company's strong belief that, by eating its food, consumers can enjoy more of their favorite foods and, by doing so, live better lives as part of a healthier lifestyle. Its mission is to make craveable, nutritious comfort foods that are low in carbohydrates, high in protein, and made from gluten- and grain-free real ingredients more accessible to everyone, improve human health, and, in turn, improve the lives of millions of people. Real Good Foods offers delicious options across breakfast, lunch, dinner, and snacking occasions available in over 16,000 stores nationwide, including Walmart, Costco, Kroger, and Target, and directly from its website.
Redpoint Bio Corporation (OTC:RPBC) a development stage biotechnology company, focuses on the development of healthier foods and new approaches for the treatment of diabetes and obesity by understanding the biology of taste and its relationship to metabolism, satiety, and diabetes. It enters into a license and commercialization agreement with International Flavors and Fragrances Inc. for the development, manufacture, use, and commercialization of RP44, which is a component of the stevia plant that works as a sweetness enhancer amplifying the existing sugary sweetness in a food or beverage.
Reliv International (NasdaqGS:RELV) develops, manufactures, and markets nutritional supplements that address basic nutrition, wellness needs, weight management, and sports nutrition.
Reviv3 Procare Company (OTCQB: RVIV) is engaged in the manufacturing, marketing, sale and distribution of premium quality hair and skin care products under various trademarks and brands. We are committed to using the highest quality active ingredients found in nature to create professional grade products that simply work. Our products are sold in targeted markets in United States, Canada, Europe, and Asia.
RiceBran Technologies (NasdaqCM:RIBT) is a human food ingredient and functional food company focused on the procurement, bio-refining and marketing of numerous products derived from rice bran. RiceBran Technologies has proprietary and patented intellectual property that allows us to convert rice bran, one of the world's most underutilized food sources, into a number of highly nutritious human food ingredient and animal nutrition products. Our target markets are human food ingredients and animal nutrition manufacturers and retailers, as well as natural food, functional food and nutraceutical supplement manufacturers and retailers, both domestically and internationally.
Right on Brands (OTC:RTON) formerly HealthTalk Live, is a Santa Monica California-based consumer and media company specializing in brand development of health conscious, hemp-infused food and beverage products. Humbly Hemp is a product line of delicious hemp based products. The snack line will feature hemp powered foods that will delight the palette of consumers and thrill retailers with America's fastest growing food category.
Smart for Life, Inc. (NasdaqCM:SMFL) is engaged in the development, marketing, manufacturing, acquisition, operation and sale of a broad spectrum of nutritional and related products with an emphasis on health and wellness. Structured as a global holding company, the Company is executing a buy-and-build strategy with serial accretive acquisitions creating a vertically integrated company with an objective of aggregating companies generating a minimum of $300 million in revenues within the next thirty-six months. To drive growth and earnings, Smart for Life is developing proprietary products as well as acquiring other profitable companies, encompassing brands, manufacturing and distribution channels.
Sprouts Farmers Market, Inc. (NasdaqGS:SFM) is a healthy grocery store offering fresh, natural and organic foods at great prices. We offer a complete shopping experience that includes fresh produce, bulk foods, vitamins and supplements, packaged groceries, meat and seafood, baked goods, dairy products, frozen foods, natural body care and household items catering to consumers' growing interest in health and wellness.
Stemtech Corp (OTCQB: STEK) a stem cell nutrition company, develops science-based products to help the body maintain healthy stem cell physiology in the Americas, Latin America, and Asia. The company's products enhance and support the work of the body's stem cells by releasing more stem cells, helping to circulate them in the blood, and migrate them into tissues, where they can perform their daily function of renewal for optimal health. It offers its dietary supplement products under the RCM System, stemrelease3, Stemflo MigraStem, DermaStem, DermaStem Lift, OraStem, and D-Fuze brands.
SunOpta, Inc (NASDAQGS:STKL; TSX:SOY.TO) is a leading global company focused on organic, non-genetically modified ("non-GMO") and specialty foods. The Company specializes in the sourcing, processing and packaging of organic and non-GMO food products, integrated from seed through packaged products, with a focus on strategic vertically integrated business models. The Company's organic and non-GMO food operations revolve around value-added grain, seed, fruit and vegetable based product offerings, supported by a global sourcing and supply infrastructure.
TAAT Global Alternatives Inc.(CSE:TAAT) has developed TAAT™, which is a tobacco-free and nicotine-free alternative to traditional cigarettes offered in "Original", "Smooth", and "Menthol" varieties. TAAT™'s base material is Beyond Tobacco™, a proprietary blend which undergoes a patent-pending refinement technique causing its scent and taste to resemble tobacco. Under executive leadership with "Big Tobacco" pedigree, TAAT™ was launched first in the United States in Q4 2020 as the Company seeks to position itself in the $814 billion1 global tobacco industry.
Talkspace (Nasdaq: TALK) is a leading virtual behavioral healthcare company committed to helping people lead healthier, happier lives through access to high-quality mental healthcare. At Talkspace, we believe that mental healthcare is core to overall healthcare and should be available to everyone. Talkspace pioneered the ability to text with a licensed therapist from anywhere and now offers a comprehensive suite of mental health services from self-guided products to individual and couples therapy, in addition to psychiatric treatment and medication management. With Talkspace's core psychotherapy offering, members are matched with one of thousands of licensed providers across all 50 states and can choose from a variety of subscription plans including live video, text or audio chat sessions and/or asynchronous text messaging. All care offered at Talkspace is delivered through an easy-to-use, fully-encrypted web and mobile platform that meets HIPAA, federal, and state regulatory requirements. Talkspace covers approximately 113 million lives as of September 30, 2023, through our partnerships with employers, health plans, and paid benefits programs.
The RealReal, Inc. (NasdaqGS:REAL) is the world's largest online marketplace for authenticated, consigned luxury goods. We are revolutionizing luxury resale by providing an end-to-end service that unlocks supply from consignors and creates a trusted, curated marketplace for buyers globally. We aggregate and curate unique, pre-owned luxury supply that is exclusive to The RealReal across multiple categories, including women's, men's, kids', jewelry and watches, and home and art. We have built a vibrant marketplace that we believe expands the overall luxury market, promotes the recirculation of luxury goods and contributes to a more sustainable world.
Thorne Healthtech, Inc. (NasdaqGS: THRN) is a leader in developing innovative solutions for a personalized approach to health and wellbeing. Thorne HealthTech is a science-driven wellness company that is utilizing testing and data to create improved product efficacy and deliver personalized solutions to consumers, health professionals, and corporations. Thorne HealthTech's unique, vertically integrated brands, Thorne and Onegevity, provide insights and personalized data, products, and services that help individuals take a proactive and actionable approach to improve and maintain their health over a lifetime.
Total Produce plc (LSE:TOT.L) engages in procuring, marketing, and distributing fresh produce, health foods, and consumer goods worldwide. The company operates through Europe Eurozone, Europe Non-Eurozone, International, and Dole segments. It is involved in the growing, sourcing, importing, packaging, marketing, and distributing various fresh fruits, vegetables, and flowers. The company offers citrus products, bananas, apples and pears, vegetables/potatoes, salads, tomatoes, stone and soft fruits, grapes, exotics, pineapples, and other products. It is also involved in the marketing and distribution of health foods, vitamins, minerals and supplements, pharmacy products, groceries, and consumer products. The company serves retail, wholesale, and foodservice sectors
TrustBIX (TSXV: TBIX) As an innovative leader, TrustBIX provides agri-food traceability. By addressing consumer and agri-food business demands, the Company has a goal to become the most trusted and largest source of third-party food traceability and sustainability information globally - Gate to Plate®. TrustBIX Inc.'s focus is to create a world where we trust more, waste less and reward sustainable behaviour. The Company's proprietary platform, BIX (Business infoXchange System), is designed to create trust without compromising privacy through innovative use of data and technology. Extensive R&D has allowed TrustBIX to create a new blockchain-derived technology to complement its mature and proven traceability systems. By leveraging BIX and its unique use of incentive solutions, the Company can deliver independent validation of food provenance and sustainable production practices within the supply chain. ViewTrak Technologies Inc., a wholly owned subsidiary, provides a suite of hardware and software solutions to the livestock industry in Canada, United States, Mexico and China, such as Auction Master Pro, Market Master, Feedlot Solutions and pork grading probes
United Natural Foods Inc. (NasdaqGS:UNFI) together with its subsidiaries, distributes natural, organic, and specialty foods and non-food products in the United States and Canada. The company operates through three divisions: Wholesale, Retail, and Manufacturing and Branded Products.
USANA (NYSE:USNA) develops, manufactures, and sells science-based nutritional and personal care products primarily to reduce the risk of chronic degenerative disease. The company offers USANA nutritional products that comprise essentials/CellSentials, such as vitamin and mineral supplements that provide a foundation of total body nutrition for various age groups; optimizers comprising targeted supplements that are designed to meet cardiovascular, skeletal/structural, and digestive health needs; and foods that include low-glycemic meal replacement shakes, snack bars, and other related products, which provide macro-nutrition. It also provides Sensé—beautiful science products, such as personal care products that support healthy skin and hair through topical nourishment, moisturization, and protection; Celavive, a skin care regimen for various skin care types and ethnicities; and other products for prenatal, infant, and young child age groups. In addition, the company offers materials and online tools to assist associates in building their businesses, as well as in marketing products
The Very Good Food Company Inc. (TSXV:VERY; OTCQB:VRYYF) is an emerging plant-based food technology company that designs, develops, produces, distributes and sells a variety of plant-based meat and other food alternatives. The company's mission is to employ plant-based food technology to create products that are delicious while maintaining a wholesome nutritional profile. To date it has developed a core product line under The Very Good Butchers brand.
Vita Coco Company, Inc. (Nasdaq: COCO) was co-founded in 2004 by co-CEO Michael Kirban and Ira Liran. Pioneers in the functional beverage category, The Vita Coco Company's brands include the leading coconut water, Vita Coco; clean energy drink Runa; sustainable enhanced water, Ever & Ever; and protein-infused water, PWR LIFT. With its ability to harness the power of people and plants, and balance purpose and profit, The Vita Coco Company has created a modern beverage platform built for current and future generations.
Vita Life Sciences Limited (ASX:VLS.AX) a pharmaceutical and healthcare company, engages in formulation, packaging, sale, and distribution of vitamins and supplements. It offers a range of supplements, vitamins, minerals, herbs, and superfoods.
Wattle Health Australia Limited (ASX:WHA.AX) engages in developing, sourcing, and marketing dairy, health, and wellness food products primarily in Australia. It develops formulations for products, including a range of nutritional food products, such as infant formula products and full cream milk powder products; natural baby food range products; and nutritional health supplement range products. It also provides its infant formula products in Asia.
WaveDancer, Inc. (NASDAQ: WAVD) has been servicing federal and commercial customers since 1979. WaveDancer is in the business of developing and maintaining information technology ("IT") systems, modernizing client information systems, and performing other IT-related professional services to government and commercial organizationsFirefly is a pioneering AI company developing innovative neuroscientific solutions that improve outcomes for patients with mental illnesses and neurological disorders. BNATM is a scalable cloud-based platform built on the company's extensive proprietary database of standardized, high-definition EEG recordings, including behavioral data. Firefly's biomarker discovery AI platform further exploits the database to discover useful biomarkers for clinicians and pharmaceutical companies. With a focus on developing state-of-the-art technologies that bridge the gap between neuroscience and clinical practice, Firefly is dedicated to transforming brain health by advancing diagnostic and treatment approaches.
Way of Will Inc. (CSE:WAY) is a Canadian CPG manufacturer and retailer offering a full range of natural, plant-based wellness products. The company was established in 2016 by Willie Tsang, founder and CEO, who possesses over a decade of experience in business and product development. His extensive network of retail and wholesale connections propelled Way of Will's growth and market presence across North America, leading to long-term partnerships with retail giants including Macy's and Whole Foods Market. Way of Will currently offers a total of 191 SKUs of natural skin care and wellness products through its main brand and sub-brands, Nude & Crude and Gū Society.
Wunong Net Technology Co Ltd (NasdasqGS:WNW) operates as an e-commerce company retailing food products. The Company sells green food, organic food, heritage food products, pollution-free products, and more. Food safety, product quality and sustainability are the company's core values. Wunong is committed to providing their customers with safe, high-quality, nutritious, tasty and non-genetically modified food products through their portfolio of trusted and well-known suppliers.
XpresSpa Group, Inc. (NasdaqGS:XSPA) is a leading global health and wellness holding company. XpresSpa Group's core asset, XpresSpa, is a leading airport retailer of spa services and related health and wellness products, with 50 locations in 25 airports globally. Through its XpresTest, Inc. subsidiary, the Company also provides COVID-19 screening and testing under its XpresCheck™ brand at JFK International Airport.
Youngevity International (NasdaqCM:YGYI) develops and distributes health and nutrition related products and services in the United States and internationally. It operates in three segments: Direct Selling, Commercial Coffee, and Commercial Hemp
Zevia PBC (NYSE:ZVIA) a public benefit corporation designated as a "Certified B Corporation," is focused on addressing the global health challenges resulting from excess sugar consumption by offering a broad portfolio of zero sugar, zero calorie, naturally sweetened beverages. All Zevia beverages are made with a handful of simple, plant-based ingredients, contain no artificial sweeteners, and are Non-GMO Project verified, gluten-free, Kosher, vegan and zero sodium. As of 2020, Zevia is distributed in more than 25,000 retail locations in the U.S. and Canada through a diverse network of major retailers in the food, drug, mass, natural and ecommerce channels.
ZIVO Bioscience, Inc. (OTC:ZIVO) (formerly Health Enhancement Products, Inc.) is a Michigan-based biotech company engaged in the investigation of the health benefits of bioactive compounds derived from its proprietary algal cultures, and the development of natural bioactive compounds for use as dietary
AAK AB (Stockholm: AAK.ST) is a leading provider of value-adding vegetable oils & fats. Our expertise in lipid technology within foods and special nutrition applications, our wide range of raw materials and our broad process capabilities enable us to develop innovative and value-adding solutions across many industries – Chocolate & Confectionery, Bakery, Dairy, Special Nutrition, Foodservice, Personal Care, and more. AAK's proven expertise is based on more than 140 years of experience within oils & fats. Our unique co-development approach brings our customers' skills and know-how together with our own capabilities and mindset for lasting results. Plant Based Foods: AAK's solutions for the Plant-based Foods market are the right options when you put sustainability, health, and great sensory experiences first.
Archer Daniels Midland Company (NYSE:ADM) At ADM, we unlock the power of nature to provide access to nutrition worldwide. With industry-advancing innovations, a complete portfolio of ingredients and solutions to meet any taste, and a commitment to sustainability, we give customers an edge in solving the nutritional challenges of today and tomorrow. We're a global leader in human and animal nutrition and the world's premier agricultural origination and processing company. Our breadth, depth, insights, facilities and logistical expertise give us unparalleled capabilities to meet needs for food, beverages, health and wellness, and more. VEGAN: In order to meet the significant growing demand for high quality plant-based proteins in the European market, ADM (NYSE: ADM) is expanding the production of non-GMO soy protein concentrate at its facility in Europoort, Netherlands.
Aretto Wellness Inc. (CSE:ARTO, ARTO.WT) Formerly Rritual Superfood- is a functional superfood company that creates plant-based elixirs - which support immunity, focus and relaxation, and is poised to dominate a segment where demand and sales are growing exponentially. Under the executive leadership with over 100 years of CPG pedigree, Aretto Wellness is launching in North America in Q2 2021 as the company positions itself as a leader in the functional health and wellness industry. Aretto Wellness' superfood elixirs can be found online at www.rritual.com.
Bettermoo(d) Food Corporation (CSE: MOOO)- Formerly Happy Gut Brands Limited- is an innovative beverage company focused on delivering high quality products through online and in-store retail platforms. Happy Gut Brands utilizes social media to deliver educational experiences for their customer base while demonstrating - pioneering beverage technologies. Happy Gut Brands wholly owned subsidiary Happy Tea provides high-quality CBD beverages developed to assist in alleviating stress, decreasing anxiety and minimizing inflammation to support enhanced daily routines. Happy Gut brands other wholly owned subsidiary, bettermoo(d), is a purpose driven plant-based, alternative dairy brand based in Vancouver, British Columbia, Canada, driven by the motto, "What A Cow Eats and A Human Needs". Inspired by rich and creamy milks and cheeses from the Alps regions of Europe, bettermoo(d) dairy alternatives are infused with a proprietary blend of herbs, similar to those eaten by pasture-raised cows in these regions, prior to the introduction of mass factory farming of cows for milk.
Beyond Meat, Inc. (NasdaqGS:BYND) is one of the fastest growing food companies in the United States, offering a portfolio of revolutionary plant-based meats. We build meat directly from plants, an innovation that enables consumers to experience the taste, texture and other sensory attributes of popular animal-based meat products while enjoying the nutritional benefits of eating our plant-based meat products. Our brand commitment, "Eat What You Love ," represents our strong belief that by eating our plant-based meats, consumers can enjoy more, not less, of their favorite meals, and by doing so, help address concerns related to human health, climate change, resource conservation and animal welfare. The success of our breakthrough innovation model and products has allowed us to appeal to a broad range of consumers, including those who typically eat animal-based meats, positioning us to compete directly in the $1.4 trillion global meat industry.
Blender Bites (CSE: BITE) is a Canadian company involved in the development and marketing of a line of premium frozen food products with a focus on functionality. Blender Bites was founded in 2016 and sells a pre-portioned "easy smoothie" product that is free of any unnecessary inner plastic packaging. Blender Bites products are organic, vegan, non-GMO, gluten free, dairy free and soy free. They contain no added sugars and are made in Canada. Blender Bites products are distributed nationally across Canada and are currently sold in over 800 stores, including Sobeys, Safeway, Save on Foods, Whole Foods Market, Buy-Low/Nesters, IGA and Fresh Street, with a launch planned into the United States marketplace. Blender Bites anticipates expanding its plant-based footprint in North America through organic growth of the existing brand and through new acquisitions.
Boosh Plant-Based Brands Inc. (CSE: VEGI) is a Canadian company bringing fast and convenient plant-based comfort foods to the whole family. Boosh believes that going plant-based doesn't mean you need to give up your favourite foods or flavour.
BranchOut Food Inc. (Nasdaq:BOF) is an international food-tech company delivering truly great natural snacks and real superfood ingredients enabled by their licensed dehydration technology. The Company is a leading provider of high-quality dehydrated fruit and vegetable-based products and its commitment to quality and innovation sets it apart as a trusted brand and private label supplier.
Bunge Limited (NYSE: BG) is a world leader in sourcing, processing and supplying oilseed and grain products and ingredients. Founded in 1818, Bunge's expansive network feeds and fuels a growing world, creating sustainable products and opportunities for more than 70,000 farmers and the consumers they serve across the globe. The company is headquartered in St. Louis, Missouri and has 24,000 employees worldwide who stand behind more than 350 port terminals, oilseed processing plants, grain facilities, and food and ingredient production and packaging facilities around the world. Bunge Loders Croklaan (www.bungeloders.com) is a leading global producer and supplier of sustainable premium quality plant-based oils and fats for the food manufacturing industry. It operates as part of the global B2B edible oils business of Bunge Limited (NYSE:BG). Its products are used in a wide range of applications, from bakery and confectionery to culinary and infant nutrition. With in-depth knowledge of ingredients, applications and processes, the Bunge Loders Croklaan team closely cooperates with customers to develop tailored solutions and create innovative products to meet their business goals and differentiate them in in the marketplace.
Burcon NutraScience Corporation (TSX:BU.TO) is a global technology leader in the development of plant-based proteins. With over 270 issued patents and more than 260 additional patent applications, developed over a span of more than twenty years, Burcon has grown an extensive portfolio of composition, application, and process patents covering novel plant-based proteins derived from pea, canola, soy, hemp, sunflower seed and more. In 2019, Merit Functional Foods Corporation was established in a joint venture by Burcon and three veteran food industry executives. Merit Foods is building a state-of-the-art protein production facility in Manitoba, Canada, where it will produce, under license, Burcon's novel pea and canola protein ingredients.
Calyxt, Inc. (NasdaqGS:CLXT) based in Roseville, Minnesota, is a technology company with a mission to deliver plant-based innovations for a better world. Founded in 2010, Calyxt uses its proprietary TALEN® gene editing technology to work with world-class partners via technology licensing, product development, and seed sale arrangements to revolutionize the way the world uses plants to solve problems.
ConAgra Foods Inc. (NYSE:CAG) headquartered in Chicago, is one of North America's leading branded food companies. Guided by an entrepreneurial spirit, Conagra Brands combines a rich heritage of making great food with a sharpened focus on innovation. The company's portfolio is evolving to satisfy people's changing food preferences. Conagra's iconic brands, such as Birds Eye®, Duncan Hines®, Healthy Choice®, Marie Callender's®, Reddi-wip®, and Slim Jim®, as well as emerging brands, including Angie's® BOOMCHICKAPOP®, Duke's®, Earth Balance®, Gardein®, and Frontera®, offer choices for every occasion. Gardein Brand: Gardein has designed the Ultimate Plant-Based Burger to mimic the taste of real beef, with no soy ingredients and no GMOs.
Eat Beyond Global Holdings Inc. (CSE:EATS) is an investment issuer that identifies and makes equity investments in global plant based protein companies that are developing and commercializing innovative food tech as well as alternative food products. The company provides retail investors with the unique opportunity to participate in the growth of a broad cross-section of opportunities in the alternative food sector, and access companies that are leading the charge toward a smarter, more secure food supply.
Eat Well Investment Group Inc. (CSE: EWG) Formerly Rockshield Capital Corp - is an investment Company primarily focused on high-growth companies in the agribusiness, foodtech, plant-based and ESG (environmental, social and governance) sectors. Eat Well Group's management team has an extensive record of sourcing, financing and building successful companies across a broad range of industries and maintains a current investment mandate on the health/wellness industry. The team has financed and invested in early-stage venture companies for greater than 25 years, resulting in unparalleled access to deal flow and the ability to construct a portfolio of opportunistic investments intended to generate superior risk-adjusted returns.
ENDEXX Corp. (OTC:EDXC) develops and distributes all natural, plant-derived topical skincare products. Its products vary from balms, creams, lotions, butters, masks, scrubs, and oils, all with the shared purpose of healthy skin and grooming wellness. The science behind these products involves a decade of clinical research in the field and lab work to provide functional formulation with ingredients for optimal absorption and support of skin health.
Global Food and Ingredients Ltd. (TSXV: PEAS) is a fast-growing Canadian plant-based food and ingredients company, connecting the local farm to the global supply chain for peas, beans, lentils, chickpeas and other high protein specialty crops. GFI is organized into four primary business lines: Pea Protein Inputs, Plant-Based Ingredients, Plant-Based Pet Food Ingredients and Plant-Based Consumer Packaged Goods. Headquartered in Toronto, GFI buys directly from its extensive network of farmers, processes its products locally at its four wholly-owned processing facilities in Western Canada and ships to 37 countries across the world. GFI's vision is to become a vertically integrated farm-to-fork plant-based company providing traceable, locally sourced, healthy and sustainable food and ingredients. Through recent acquisition and development activities, GFI now offers a full suite of Plant-Based Consumer Packaged goods with over 20 SKUs under the Yofiit, Bentilia and Five Peas in Love brands.
Hain Celestial Group, Inc. (NasdaqGS:HAIN) headquartered in Lake Success, NY, is a leading organic and natural products company with operations in North America, Europe, Asia and the Middle East. Hain Celestial participates in many natural categories with well-known brands that include Almond Dream®, Bearitos®, Better Bean®, BluePrint®, Casbah®, Celestial Seasonings®, Clarks™, Coconut Dream®, Cully & Sully®, Danival®, DeBoles®, Earth's Best®, Ella's Kitchen®, Europe's Best®, Farmhouse Fare™, Frank Cooper's®, Gale's®, Garden of Eatin'®, GG UniqueFiber™, Hain Pure Foods®, Hartley's®, Health Valley®, Imagine™, Johnson's Juice Co.™, Joya®, Lima®, Linda McCartney® (under license), MaraNatha®, Mary Berry (under license), Natumi®, New Covent Garden Soup Co.®, Orchard House®, Rice Dream®, Robertson's®, Rudi's Gluten-Free Bakery™, Rudi's Organic Bakery®, Sensible Portions®, Spectrum® Organics, Soy Dream®, Sun-Pat®, Sunripe®, Terra®, The Greek Gods®, Walnut Acres®, Yorkshire Provender®, Yves Veggie Cuisine® and William's™. VEGAN brands include meat and dairy free options: Yves Veggie Cuisine® and Almond Dream®, Soy Dream®, Rice Dream®, Coconut Dream®
Happy Belly Food Group Inc.(CSE:HBFG) - Formerly Plant & Co. Brands Ltd. - At the forefront of the plant-based revolution, Happy Belly Food Group is focused on offering delicious and functional plant-based food to people in every facet of life. Whether you are already committed to a plant-based lifestyle or you are thinking about it, we want to be part of your journey.
Ingredion Incorporated (NYSE:INGR) is a leading global ingredients solutions provider specializing in nature-based sweeteners, starches and nutrition ingredients. Ingredion offers a number of solutions that address global health and nutrition trends. Our customers may be looking to add fiber to an energy bar, reduce the sugar in a muffin, or create a product that helps infants get the nourishment they need. Our prebiotic and soluble fibers, vegetable proteins, and fruit and vegetable concentrates, offer nourishing benefits that help our customers make great-tasting yogurts, granola bars, smoothies, chewable vitamins and much more.
Laird Superfood, Inc. (NYSE American:LSF) creates award-winning, plant-based superfood products that are both delicious and functional. The Company's products are designed to keep consumers fueled naturally throughout the day. The Company was co-founded in 2015 by the world's most prolific big-wave surfer, Laird Hamilton. Laird Superfood's offerings are environmentally conscientious, responsibly tested, and made with real ingredients.
McDonald's Corporation (NYSE:MCD) is the world's leading global foodservice retailer with over 36,000 locations serving approximately 69 million customers in over 100 countries each day. More than 80% of McDonald's restaurants worldwide are owned and operated by independent local business men and women. VEGAN: PLT (Plant, Lettuce and Tomato)
Modern Plant Based Foods Inc. (CSE:MEAT) is a plant-based meat alternative company based in Vancouver, British Columbia. The Company develops a portfolio of nutritious, gourmet vegan food crafted from natural ingredients. All products are chef curated with proprietary recipes that are free of soy, gluten, nuts and gmo's. Modern Plant Based Foods' mission is to change the way food is produced and consumed for the benefit of people, animals and the environment.
Naturally Splendid Enterprises Ltd (TSX:NSP.V) has established numerous healthy, functional foods under recognized brands such as Natera Sport(TM), Natera Hemp Foods, CHII (TM), Elevate Me(TM) and Woods Wild Bar. The Company has a myriad of new products and line extensions under development that are approaching launch. NSE has also developed proprietary technologies for the extraction of high demand, healthy omega 3 and 6 oils from hemp. (NSE sales revenues for the first half 2019 exceeded FY2018).NSE is the current "go-to" manufacturer for healthy, functional food products and ingredients focusing on plant-based ingredients. The Company provides contract manufacturing services for many global healthy food companies, private labelling a wide variety of nutritional food products destined for global healthy food markets. NSE plans to utilize current and new technologies to meet the expected exponential demand developing in the cannabis market. Pending appropriate NSE licensing and regulations in permitting jurisdictions, NSE's current production facilities will be one of very few facilities that is capable of meeting the demand for infused edibles and oils for both in-house and contract manufacturers' brands..
Nepra Foods Inc. (CSE:NPRA) operates as a vertically integrated healthy plant-based food and ingredient company. The Company's products include several products ranging from plant-based meat and dairy alternatives to snacks and baked goods, supported by a lineup of specialty ingredients, and are offered to commercial food manufacturers and directly to consumers under the Company's consumer packaged goods brands.
Nestle S.A. (OTC:NSRGY; Swiss: NESN.SW) is the world's largest food and beverage company. With more than 2000 brands ranging from global icons to local favourites, we are present in 190 countries around the world. VEGAN food News Nestle doesn't see itself falling behind in the food business at a time when food delivery apps continue to grow and give consumers better access to food. The CEO said its grocery exposure is a strong business but it has plans to make it even strong through plant-based and meat-alternative food products. These new and emerging food items will be counted on "re-energizing and re-defining" the multi-billion dollar industry.
Oatly Group AB (NasdaqGS: OTLY) We are the world's original and largest oat drink company. For over 25 years, we have exclusively focused on developing expertise around oats: a global power crop with inherent properties suited for sustainability and human health. Our commitment to oats has resulted in core technical advancements that enabled us to unlock the breadth of the dairy portfolio, including alternatives to milks, ice cream, yogurt, cooking creams, and spreads. Headquartered in Malmö, Sweden, the Oatly brand is available in more than 20 countries globally.
Pangea Natural Foods Inc. (CSE:PNGA) Founded in April 2021 by Pratap Sandu, Pangea Natural Foods Inc. is Vancouver's own vegan food company. Pangea Natural Foods has partnered with world renowned food scientists to formulate its high-quality food product and is set to launch its first product, the "Plant-based Patties." Pangea Foods offers a revolutionary Plant-based Patty free of GMO ingredients, fillers, antibiotics, hormones, and bioengineered ingredients. Standing by their brand "Powered by Plants," Pangea Foods plans for a wide array of vegan food products in the near future thanks to its CFIA and FDA-approved production facility.
Planet Based Foods Global Inc. (CSE:PBF) is focused on producing natural, low processed and nutritional choices that are better for people and the planet. The Company currently offers a high quality, cost-efficient vegan meat alternative derived from hemp proteins including burgers, breakfast sausages, burger crumbles and sausage crumbles.
Plant Veda Foods Ltd. (CSE: MILK) is a plant-based beverage and food company that manufactures and produces for sale low processed, all natural, and nutritional dairy alternatives.
PlantX Life Inc (CSE:VEGA) As the digital face of the plant-based community, Vegaste's PlantX platform is the one-stop-shop for everything plant-based. With its fast growing category verticals, the Company will offer customers across North America more than 3,000 plant-based products by the end of August. In addition to offering meal and indoor plant deliveries, Vegaste currently has plans underway to expand its product lines to include cosmetics, vitamins, clothing, and its own water brand - but the business is not limited to an e-commerce platform. Vegaste uses its digital platform to build a community of like-minded consumers and most importantly, provide education. Its successful enterprise is being built and fortified on partnerships with top nutritionists, chefs, and brands. Vegaste eliminates the barriers to entry for anyone interested in living a plant-based lifestyle, and thriving in a longer, healthier, and happier life. The Company's lynchpin www.PlantX.com is the digital face of everything plant-based and fueled by the power of education and accessibility. For those who don't have the time to cook their own healthy plant-based meals, Vegaste offers a wide array of pre-made meals curated by Executive Chefs and nutritionists. For those looking to learn how to cook their own plant-based meals, Vegaste offers regularly updated weekly recipes. Unlike other plant-based e-commerce companies, Vegaste has a large selection of indoor plants for sale, providing not only visual appeal for your home, but unique health benefits. The site educates consumers on the benefits of a plant-based diet with a specialized blog, connects like-minded individuals with its forum, and provides resources for the best plant-based restaurants, pop-up retailers and products across Canada and the USA.
Restaurant Brands International Inc. (NYSE:QSR; TSX:QSR.TO) s one of the world's largest quick service restaurant companies with more than $32 billion in system-wide sales and approximately 26,000 restaurants in more than 100 countries and U.S. territories. RBI owns three of the world's most prominent and iconic quick service restaurant brands – BURGER KING®, TIM HORTONS®, and POPEYES®. These independently operated brands have been serving their respective guests, franchisees and communities for decades. BURGER KING: The Impossible™ WHOPPER® is 100% Whopper, 0% beef. It features a flame-grilled patty made from plants topped with freshly sliced tomatoes and onions, crisp lettuce, creamy mayonnaise, ketchup and zesty pickles on a toasted sesame seed bun.
Starbucks Corporation (NasdaqGS:SBUX) Since 1971, Starbucks Coffee Company has been committed to ethically sourcing and roasting high-quality arabica coffee. Today, with stores around the globe, the company is the premier roaster and retailer of specialty coffee in the world. Through our unwavering commitment to excellence and our guiding principles, we bring the unique Starbucks Experience to life for every customer through every cup. Plant based news
Tattooed Chef, Inc. (NasdaqGS:TTCF, TTCFW) is a leading plant-based food company offering a broad portfolio of innovative plant-based food products that taste great and are sustainably sourced. Tattooed Chef's signature products include ready-to-cook bowls, zucchini spirals, riced cauliflower, acai and smoothie bowls, and cauliflower pizza crusts, which are available in the frozen food sections of leading national retail food stores across the United States as well as on Tattooed Chef's e-commerce site. Understanding consumer lifestyle and food trends, and a commitment to innovation, allows Tattooed Chef to continuously introduce new products. Tattooed Chef provides great-tasting, approachable, and innovative products not only to the growing group of consumers who seek to adopt a plant-based lifestyle, but to any of the "People Who Give a CropTM".
The Good Flour Corp. (CSE:GFCO) -formerly LOOPShare- is a corporation committed to investing in companies that are dedicated to providing the best in gluten-free and plant-based food products. It currently provides flours and mixes are designed to bring flavor, texture, versatility and ease to your gluten-free kitchen.
Tofutti Brands Inc. (NYSE MKT: TOF) develops and distributes a complete line of dairy-free products. The Company sells more than 80 milk-free foods including frozen desserts, cheese products and prepared frozen dishes throughout the United States and in more than 30 countries. Tofutti Brands Inc. is a proven innovator in the food industry and has developed a full line of delicious and healthy dairy-free foods. Available throughout the United States and in more than 30 countries, Tofutti Brands answers the call of millions of people who are allergic or intolerant to dairy, diabetic, kosher or vegan, as well as those who wish to have a healthier low-fat diet. Tofutti's product line includes dairy-free ice cream pints, Tofutti Cutie® sandwiches and novelty bars. Tofutti also has a growing array of prepared foods including Pizza Pizzaz®, Mintz's Blintzes®, and a Cheese Ravioli line, all made with Tofutti's milk-free cheeses such as Better Than Cream Cheese®, Sour Supreme® and Veggie Cheese Slices.
Total Produce plc (LSE:TOT.L) engages in procuring, marketing, and distributing fresh produce, health foods, and consumer goods worldwide. The company operates through Europe Eurozone, Europe Non-Eurozone, International, and Dole segments. It is involved in the growing, sourcing, importing, packaging, marketing, and distributing various fresh fruits, vegetables, and flowers. The company offers citrus products, bananas, apples and pears, vegetables/potatoes, salads, tomatoes, stone and soft fruits, grapes, exotics, pineapples, and other products. It is also involved in the marketing and distribution of health foods, vitamins, minerals and supplements, pharmacy products, groceries, and consumer products. The company serves retail, wholesale, and foodservice sectors
Tyson Foods Inc. (NYSE:TSN) is one of the world's largest food companies and a recognized leader in protein. Founded in 1935 by John W. Tyson and grown under three generations of family leadership, the company has a broad portfolio of products and brands like Tyson®, Jimmy Dean®, Hillshire Farm®, Ball Park®, Wright®, Aidells®, ibp®, and State Fair®. Tyson Foods innovates continually to make protein more sustainable, tailor food for everywhere it's available and raise the world's expectations for how much good food can do. Headquartered in Springdale, Arkansas, the company has 141,000 team members. Through its Core Values, Tyson Foods strives to operate with integrity, create value for its shareholders, customers, communities and team members and serve as a steward of the animals, land and environment entrusted to it. Raised and Rooted Plant-Based Proteins
U.S. Vegan Climate ETF (NYSEArca:VEGN) investment seeks to track the performance, before fees and expenses, of the Beyond Investing US Vegan Climate Index. The index's construction begins with the constituents of the Solactive US Large Cap Index, consisting of approximately 500 of the largest U.S.-listed companies. Under normal circumstances, at least 80% of the fund's total assets (exclusive of any collateral held from securities lending) will be invested in the component securities of the index.
Ultra Brands Ltd. (CSE:ULTA) Formerly Feel Foods - is an agri-food holdings company focused on innovative products and technologies in the food services industry. They include its wholly owned Black Sheep Vegan Cheeze Company, which offers a variety of 10 unique vegan dairy substitute products currently available in over 30 retail locations and its 100% owned Be Good Plant-based Foods line of plant-based chicken, pork and beef products. FEEL is currently investing in the research and development of keto-friendly plant-based candy products. Ultra Brands is in the process of building out a commercial commissary kitchen that will be available to on site growers as well as local makers, bakers and growers producing small batch artisanal food products.
Vegano Foods Inc. (CSE:VAGN) is a 100% plant-based food technology and product company, which designs, develops, produces and sells curated meal kits with pre-portioned ingredients. Through its Vegano Marketplace, the Company also sells proprietary Vegano branded products and third party plant-based products direct to consumers.
The Very Good Food Company Inc. (TSXV:VERY; OTCQB:VRYYF) is an emerging plant-based food technology company that designs, develops, produces, distributes and sells a variety of plant-based meat and other food alternatives. The company's mission is to employ plant-based food technology to create products that are delicious while maintaining a wholesome nutritional profile. To date it has developed a core product line under The Very Good Butchers brand.
Vice Health and Wellness Inc (CSE:VICE) Formerly The Gummy Project Inc. - are a growing community of individuals and organizations who believe small contributions can add up to something big within the health and wellness sector. We sell low sugar, plant based gummy products while raising money (and awareness) to support endangered keystone species. We are the only "better for you" candy company that is built to support our planet's most precious species and ecosystems, while educating our future generations on the steps we must take today, to ensure a viable tomorrow.
The Wendy's Company (NasdaqGS: WEN) Wendy's® was founded in 1969 by Dave Thomas in Columbus, Ohio. Dave built his business on the premise, "Quality is our Recipe®," which remains the guidepost of the Wendy's system. Wendy's is best known for its made-to-order square hamburgers, using fresh, never frozen beef*, freshly-prepared salads, and other signature items like chili, baked potatoes and the Frosty® dessert. The Wendy's Company (Nasdaq: WEN) is committed to doing the right thing and making a positive difference in the lives of others. This is most visible through the Company's support of the Dave Thomas Foundation for Adoption Canada and its signature Wendy's Wonderful Kids program, which seeks to find every child in the North American foster care system a loving, forever home. Today, Wendy's and its franchisees employ hundreds of thousands of people across more than 6,700 restaurants worldwide with a vision of becoming the world's most thriving and beloved restaurant brand. VEGAN: Wendy's® is now serving The Plantiful™, a plant-based burger that ensures flexitarians have a protein alternative that is full of taste. The Plantiful is crafted in Canada1 and as a testament to the brand's loyalty to Canadian preferences in taste and quality, Wendy's carefully formulated its own recipe in-house, a feat that no other competitor has accomplished for plant-based burgers in the Quick Service Restaurant (QSR) industry.
The Yumy Candy Company Inc. (CSE:TYUM)Formerly Yumy Bear Goods Inc. is an affordable health-conscious low-sugar plant-based confectionary company based in Vancouver, British Columbia and it has developed a portfolio of healthier gelatine-free candies made from Non-GMO ingredients with proprietary recipes. All of its products are free of gelatin, soy, gluten, nuts, dairy, eggs, sugar alcohols, artificial sweeteners and genetically modified organisms
Adastra Holdings Ltd. (CSE:XTRX) Founded in 2014, Adastra Holdings Ltd. built a successful reputation as a household name in cannabis concentrates among consumers and retailers alike. Adastra Labs Inc. was founded in 2018 and is an agricultural-scale cannabis extraction, distillation, and product manufacturer, located in Langley, BC. Operating out of its 13,500 sq. ft. Health Canada Licensed Standard Processing facility, now named Adastra Holdings Ltd., produces and distributes cannabis-derived products designed for medical cannabis and forward-looking therapeutic use. Recently, the Company announced its entry into psychedelics by applying for a Controlled Substances Dealer's License, which is under review by Health Canada. As a leading supplier, Adastra Holdings Ltd. currently distributes its product line to 1400+ adult-use retailers and a web-based medical platform, CannMart Inc., seeking to provide consistent, quality concentrate products and alternative treatment options across the country to patients.
Aion Therapeutic Inc. (CSE: AION)- Formerly Osoyoos Cannabis Inc. is an early-stage cannabinoid extraction company based in Oliver, BC. Aion has applied for a standard processing license under the Cannabis Act for its 10,410 ft2 facility and that application is currently in the review stage. The Company will offer contract tolling extraction, sale of bulk oil and development of both proprietary Aion Cannabis branded and white labelled products once licensed to do so.
Awakn Life Sciences Corp. (NEO: AWKN) (OTC:AWKNF) is a biotechnology company, researching, developing, and delivering revolutionary therapeutics to treat addiction. Awakn's team consists of renowned research experts and world leading chemists, scientists, psychiatrists, and psychologists. Addiction is one of the biggest unmet medical needs of our time, affecting over 20% of the global population and is an industry valued at over $100bn per annum. Awakn is disrupting this underperforming industry by rapidly advancing the next generation of psychedelic drugs and therapies to be used in combination, through preclinical research and clinical stage trials.
Better Plant (CSE:PLNT) (OTC: VEGGF) formerly Yield Growth - develops and acquires intellectual property and other assets related to plant-based products and therapeutics. Through its integrated business model, Better Plant develops, manufactures, markets, sells and distributes plant-based products. It has 14 patent applications to protect its Intellectual Property, and over 200 proprietary wellness formulas at various stages of commercialization, including over 20 proprietary products that are now for sale via eCommerce or brick-and-mortar retail stores. It operates websites and oversees eCommerce and Amazon sales for over 200 JUSU plant based products for body, baby and home. Its majority-owned subsidiary NeonMind Biosciences Inc. is launching a line of coffees infused with health optimizing medicinal mushrooms including reishi, cordyceps, lion's mane and turkey tail mushrooms. NeonMind is also engaged in research into developing a psilocybin (psychedelic mushroom) based product for weight loss and has applied for a Section 56 Exemption to begin preclinical trials to study its pending psychedelic medicine patents.
Braxia Scientific Corp. (CSE: BRAX) Formerly Champignon Brands is a research driven medical solutions company that aims to reduce the illness burden of brain-based mental disorders such as major depressive disorder among others. Braxia Scientific is primarily focused on (i) owning and operating multidisciplinary clinics providing treatment for mental health disorders and (Braxia Health) and (ii) research activities related to discovering and commercializing novel drugs and delivery methods. The Company develops ketamine and psilocybin derivatives and other psychedelic products from its IP development platform. Braxia Scientific, through its wholly owned subsidiary, the Canadian Rapid Treatment Center of Excellence Inc., currently operates multidisciplinary community-based clinics offering rapid-onset treatments for depression located in Mississauga, Toronto, Ottawa, and Montreal.
Bright Minds Biosciences Inc. (CSE:DRUG) is a pre-clinical biosciences company with a portfolio of compounds designed to precisely target abnormalities in neurocircuitry that lead to dysfunctional behaviors. Bright Minds is focused on developing targeted therapies with the potential to improve the treatment of mental health and neurological disorders through the use of serotonergic compounds leveraging its world class scientific and drug development expertise to bring forward the next generation of safe and efficacious neuropsychiatry drugs into the clinic. Bright Minds drugs extenuate the therapeutic aspects of psychedelic and other serotonergic compounds while minimizing the side effects thereby creating superior drugs to first generation compounds, such as psilocybin. Bright Minds was selected to participate in two National Institutes of Health ("NIH") Programs. These NIH collaborations are evaluating Bright Minds serotonin agonists for therapeutic potential in pain and in epilepsy.
Canbud Distribution Corporation (CSE: CBDX) is a science and technology company focused on both the global hemp markets inclusive of hemp cannabinoids (CBD) and psychedelic pharmaceutical and non-psychedelic nutraceutical verticals. Currently the company, through its subsidiaries, holds three industrial hemp licences for the purposes of supplying the global market with medicinal and wellness cannabidiol and other cannabinoid-based products
Champignon Brands (CSE:SHRM) is focused on the formulation and manufacturing of novel ketamine, anaesthetics, and adaptogenic delivery platforms for nutraceutical and psychedelic medicine while being supported by a leading psychedelics medicines clinic platform. The Company is pursuing the development and commercialization of rapid onset treatments capable of improving health outcomes, such as depression and post-traumatic stress disorder (PTSD), as well as substance and alcohol use disorders. Under a collaborative research agreement with the University of Miami's Miller School of Medicine, the Company is conducting preclinical studies and eventual human clinical trials, with the objective of demonstrating safety and efficacy of the combination of psilocybin and cannabidiol in treating mTBI with PTSD or stand-alone PTSD. Champignon continues to be inspired by sustainability as its medicinal mushroom-infused SKUs are organic, non-GMO, and vegan certified.
Codebase Ventures Inc. (CSE:CODE) Formerly 360 Blockchain Inc - is led by technology and business experts who invest early in great ideas in sectors that have significant upside, including the cannabis sector. We operate from the understanding that technology is always evolving, bringing early opportunities for strategic investments that can deliver the exponential returns to our shareholders. We seek out and empower the innovators who are building tomorrow's standards with platforms, protocols and innovations - not just products. We invest early, support those founders, take their ideas to market and work tirelessly to help them realize their vision.
Compass Pathways (NASDAQ:CMPS) is a mental health care company dedicated to accelerating patient access to evidence-based innovation in mental health. Our focus is on improving the lives of those who are suffering with mental health challenges and who are not helped by current treatments. We are pioneering the development of a new model of psilocybin therapy, in which our proprietary formulation of synthetic psilocybin, COMP360, is administered in conjunction with psychological support. COMP360 has been designated a Breakthrough Therapy by the US Food and Drug Administration (FDA), for treatment-resistant depression (TRD), and we are currently conducting a phase IIb clinical trial of psilocybin therapy for TRD, in 20 sites across Europe and North America. We are headquartered in London, UK, with offices in New York, USA. Our vision is a world of mental wellbeing.
Cybin Inc. ( NEO:CYBN.NE) is a life sciences company advancing psychedelic pharmaceutical treatments for various psychiatric and neurological conditions. Cybin is developing technologies and delivery systems aiming to improve bioavailability to achieve the desired effects of psychedelics at low dosage levels. The new delivery systems are expected to be studied through clinical trials to confirm safety and efficacy.
EHave Inc (OTC:EHVVF) is a provider of digital therapeutics delivering evidence-based therapeutic interventions to patients. Our primary focus is on improving the standard care in therapeutics to prevent or treat brain disorders or diseases through the use of digital therapeutics, psychedelics, independently or together, with medications, devices, and other therapies to optimize patient care and health outcomes meeting privacy and HIPAA & GDPR Compliant. Our main product is the Ehave Dashboard which is a mental health informatics platform that allows clinicians to make objective and intelligent decisions through data insight using Blockchain technology. The Ehave dashboard offers Offline Encrypted Digital Records Empowering Healthcare providers and patients and it's a powerful machine learning and artificial intelligence platform using artificial intelligence to extract deep insights from audio, video and text to improve research with a growing set of advanced tools and applications developed by Ehave and its leading partners. This empowers patients, healthcare providers, and payers to address a wide range of conditions through high quality, safe, and effective data-driven involvement with intelligent and accessible tools.
Enveric Biosciences (NASDAQ: ENVB) is a neuroscience-focused pharmaceutical company developing next-generation, psychedelic-inspired mental health medicines. Enveric's robust pipeline supports drug development from the clinic to commercialization aimed to help millions of patients in need around the world suffering from conditions that include cancer-related distress, PTSD and more.
Field Trip Health Ltd. (CSE: FTRP) -formerly Newton Energy Corporation - is the global leader in the development and delivery of psychedelic therapies. With Field Trip Discovery leading the development of the next generation of psychedelic molecules and conducting advanced research on plant-based psychedelics, Field Trip Health hubs for psychedelic therapies opening across North America, and Field Trip Digital building the digital and technological tools to support psychedelic experiences and consciousness expansion, we help people, from those in treatment to those seeking accelerated personal growth, with a simple, evidence-based way to heal and heighten engagement with the world.
Filament Health Corp (OTCQB: FLHLF; NEO: FH) is a clinical-stage natural psychedelic drug development company. We believe that safe, standardized, naturally-derived psychedelic medicines can improve the lives of many, and our mission is to see them in the hands of everyone who needs them as soon as possible. Filament's platform of proprietary intellectual property enables the discovery, development, and delivery of natural psychedelic medicines. We are paving the way with the first-ever natural psychedelic drug candidates.
Graph Blockchain Inc. (CSE:GBLC) is a leading-edge private blockchain data management and business intelligence solutions provider. Graph leverages their proprietary integration of the AgensGraph Database engine with IBM's Hyperledger Fabric to create a transparent and immutable ledger with near real-time transactional data processing and intuitive data visualization. In addition, Graph's hybrid approach offers greater flexibility and scalability, benefiting industries with fast-paced and constantly changing environments. The company is currently focused on developing enterprise platforms for high-growth areas including the global logistics industry, the global trade sector, the cannabis health and wellness sector, and the electric vehicle charging space
Halo Collective Inc. (NEO:HALO)(OTC:HCANF) is a leading, vertically integrated cannabis company that cultivates, extracts, manufactures and distributes quality cannabis flower, oils and concentrates, and has sold approximately eight million grams of oils and concentrates since inception. Halo continues to evolve its business and scale efficiently, partnering with trustworthy leaders in the industry, who value the Company's operational expertise in bringing top-tier products to market. Recently, the Company has entered into a non-binding letter of intent with Red Light Holland Corp. for the purpose of creating a joint venture to become a licensed psilocybin manufacturer to supply psilocybin products to licensed service centers in the State of Oregon.
HAVN Life Sciences Inc. (CSE:HAVN) is focused on standardized, quality-controlled extraction of psychoactive compounds from plants and fungi, and the development of natural health care products from non-regulated compounds.
Hollister Biosciences Inc. (CSE:HOLL) s a multi-state cannabis company with a vision to be the sought-after premium brand portfolio of innovative, high-quality cannabis & hemp products. Hollister uses a high margin model, controlling the whole process from manufacture to sales to distribution or seed to shelf. Products from Hollister Biosciences Inc. include HashBone, the brand's premier artisanal hash-infused pre-roll, along with concentrates (shatter, budder, crumble), distillates, solvent-free bubble hash, pre-packaged flower, pre-rolls, tinctures, vape products, and full-spectrum high CBD pet tinctures. Hollister Cannabis Co. additionally offers white-labeling manufacturing of cannabis products. Our wholly-owned California subsidiary Hollister Cannabis Co is the 1st state and locally licensed cannabis company in the city of Hollister, CA birthplace of the "American Biker".
Kaya Holdings Inc (OTCQB:KAYS) is a "mind care" company with operations in medical/recreational cannabis and pending operations in the emerging psilocybin sector. In 2014 KAYS became the first US public company to own and operate a medical cannabis dispensary (in Portland, Oregon). The Company still operates the original Kaya Shack™ cannabis dispensary while seeking to shift our cannabis operations to serve the European Union. KAYS has interests in three medical cannabis licenses (2 in Greece, 1 in Israel) to advance this effort. Resuming its role as innovator and trend setter, the Company is again breaking ground in the United States with the planned introduction of psilocybin treatment centers through our majority-owned subsidiary, Fifth Dimension Therapeutics, Inc. ("FDT"). KAYS subsidiaries include: Fifth Dimension Therapeutics, Inc, Marijuana Holdings Americas, Inc., Kaya Brands International, Inc., Kaya Brands USA, Inc.
Levitee Labs Inc. (CSE:LVT) is a functional mushrooms company. Within the functional mushrooms space, Levitee Labs is focused on the development and sale of high potency mushroom extract nutraceuticals and supplies and equipment for mushroom cultivation.Levitee Labs Inc. (CSE:LVT)is a functional mushrooms company. Within the functional mushrooms space, Levitee Labs is focused on the development and sale of high potency mushroom extract nutraceuticals and supplies and equipment for mushroom cultivation.
Lexston Life Sciences Corp. (CSE:LEXT) is a Canadian biotechnology company providing cannabis testing and research services. Lexston is also in the process of securing licensing under the exemptions prescribed by section 56 of the Controlled Drugs and Substances Act (Canada) to enable the expansion of its services into the psychedelic industry with an initial focus on the detection and quantification of psychedelic molecules in the lab and point of care. Lexston intends to develop and validate methods for standardized manufacturing of plant derived psychedelics in support of burgeoning trials in the field of mental health and wellness
Lophos Holdings Inc. (CSE:MESC) pertains to the cultivation and research of Lophophora williamsii ("peyote cactus"). Additionally, in the long-term, the Company is engaged in the research and development of compounds derived from peyote cactus. The company's wholly-owned subsidiary, Lophos Pharmaceuticals Corp., is a biosciences company that specializes in peyote cactus cultivation, research, and sale. It is also licensed to possess, produce, sell/provide, send, transport and deliver the controlled substances covered by its Controlled Substances Dealers License (CSDL), namely mescaline, psilocin and psilocybin.
Mind Cure Health Inc. (CSE: MCUR) is a mental health and wellness company with a mission to identify, develop and commercialize products that ease suffering, increase productivity, and enhance mental health. It is the therapeutic potential of nootropics, psychoactive products, and psychedelic substances to treat the profound distress of a world suffering from a mental health crisis that led to the formation of Mind Cure. Mind Cure's initial products are a branded line of organic mushroom nootropics.
MindMedicine Inc (NEO: MMED; OTC:MMEDF) is a neuro-pharmaceutical company that discovers, develops and deploys psychedelic inspired medicines to improve health, promote wellness and alleviate suffering. The company's immediate priority is to address the opioid crisis by developing a non-hallucinogenic version of the psychedelic ibogaine. In addition, the company has established a microdosing division to conduct clinical trials of LSD microdosing for adult ADHD. The MindMed executive team brings extensive biopharmaceutical industry experience to this ground-breaking approach to the development of next-generation psychedelic medicines.
Mindset Pharma (CSE:MSET) is a drug discovery and development company focused on creating optimized and patentable next-generation psychedelic medicines to treat neurological and psychiatric disorders with unmet needs. Mindset was established in order to develop next generation pharmaceutical assets that leverage the breakthrough therapeutic potential of psychedelic drugs. Mindset is developing several novel families of next generation psychedelic compounds, as well as an innovative process to chemically synthesize psilocybin as well as its own proprietary compounds
Minerco, Inc. (OTC Pink: MINE) was recently acquired by a psilocybin research and investment firm and is emerging as the world's first publicly traded company focused on the research, production and distribution of psilocybin mushrooms
Mydecine Innovations Group Inc. (OTC: MYCOF) is a publicly traded life sciences parent company dedicated to the development and production of adaptive pathway medicine, natural health products and digital health solutions stemming from fungi. Mydecine's experienced cross functional teams have the dynamic capabilities to oversee all areas of medicine development including synthesis, genetic research, import/export, delivery system development, clinical trial execution, through to product commercialization and distribution. By leveraging strategic partnerships with scientific, medical, military, and clinical organizations, Mydecine is positioned at the forefront of psychedelic medicine naturally derived from fungi, therapeutic solutions, and fungtional™ mushroom vitality products. Our portfolio of unified companies, including Mydecine Health Sciences™, Mindleap Health™, and NeuroPharm™ focus on providing innovative and effective options that can provide millions of people with a healthier quality of life.
MYND Life Sciences Inc. (CSE: MYND) is a leading life sciences company focused on improving mental health. The Company has confirmed access to Health Canada psilocybin research and development through licenses to Chief Science Officer, Dr. Wilfred Jefferies. Patents have been filed based on therapeutic approaches to treat diseases of the Central Nervous System using neuroactive agents including psychedelics and other compounds. Research and development is currently underway.
Neonmind Biosciences Inc. (CSE:NEON) is conducting research into potentially therapeutic uses of compounds found in psychedelic mushrooms and is commercializing edible mushroom infused beverages.
New Wave Holdings (CSE:SPOR) is an investment issuer focused on the burgeoning psychedelic and esports sectors. In the psychedelic sector, New Wave will focus on supporting research on active psychedelic compounds, creation of consumer products based on functional mushrooms, and developing an IP portfolio focusing on psilocybin, LSD, MDMA, and ketamine derived treatments for neuropsychiatric diseases.
Newscope Capital Corporation (CSE:PHRM) is focused on drug repurposing with artificial intelligence. The Company's drug repurposing artificial intelligence platform combines multilayered processes for integrating millions of data points and performing machine learning to discover new uses of drugs. Wholly-owned subsidiary Pharmather Inc. was founded in 2020 with a particular focus on repurposing ketamine and psilocybin for neurological and pain disorders. The goal is to advance the development of panaceAI™, our drug repurposing AI platform, validate psilocybin in pre-clinical models of stroke and traumatic brain injury, and conduct clinical studies with ketamine for Parkinson's disease and other disorders of the brain and nervous system.
Novamind Inc. (CSE:NM) is a leading mental health company enabling safe access to psychedelic medicine through a network of clinics, retreats, and clinical research sites. Novamind provides ketamine-assisted psychotherapy and other novel treatments through its network of Cedar Psychiatry clinics and operates Cedar Clinical Research, a contract research organization specialized in clinical trials and evidence-based research for psychedelic medicine. Both Cedar Psychiatry and Cedar Clinical Research are wholly-owned subsidiaries of Novamind.
Numinus Wellness Inc (TSXV:NUMI) is a Vancouver -based health care company helping to support the universal desire to heal and be well. Through its wholly-owned subsidiary Salvation Botanicals, Numinus has a Health Canada cannabis testing licence that allows the company to test and analyze cannabis products from licensed producers. In addition, it is a late-stage applicant to receive a Health Canada standard processing licence to produce cannabis products. Numinus, through the same subsidiary, also has a dealer's licence which allows the company to test, possess, buy and sell MDMA, psilocybin, psilocin, DMT and mescaline. It is seeking to expand the licence to include activities such as import/export, testing and R&D. The expanded licence will allow Numinus to support the growing number of studies on the potential benefits of psychedelic therapies through research projects, product development, and the supply and distribution of these substances. Numinus Wellness is dedicated to therapies that enhance and supplement existing options for people wanting lasting physical, mental and emotional health - with psychedelic treatments at its core when approved for therapeutic and research use. Psychedelics will be part of this offering but will only be available for treatment once approved by regulators and governing bodies - a process Numinus is helping to support
Nutritional High International Inc. (CSE:EAT; OTCQB:SPLIF; FRANKFURT:2NU.F) is focused on developing and manufacturing branded products in the cannabis industry, with a specific focus on edibles and oil extracts for medical and adult recreational use. The Company works exclusively in jurisdictions where such activity is permitted and regulated by state law. Nutritional High has brought its flagship FLÏ™ edibles and vape product lines from production to market in various markets including Colorado where its award winning FLÏ™ products are manufactured by Palo Verde, LLC. The Company signed a purchase agreement for Palo Verde and is awaiting regulatory approval. In California, the Company distributes products through its wholly owned distributor Calyx Brands Inc. June 2020 - Nutritional High International Inc. is pleased to announce that Kruzo LLC ("Kruzo") has formed Psychedelic Science Corp to facilitate its previously announced acquisition by the Company on June 1, 2020
Optimi Health Corp. (CSE: OPTI; OPTI.WT) is developing a vertically integrated Canadian functional mushroom brand that focuses on the health and wellness food markets. The Company also intends to cultivate, extract, process and distribute high quality strains of fungi products at its GMP certified facility located in Princeton, British Columbia.
Optimind Pharma Corp. (CSE:OMND) specializes in prescribing medical cannabis and other alternative treatments for various medical ailments. The Issuer prides itself on providing quality education and health care to patients. The Issuer is also an emerging provider of psychedelic therapies at its clinic, helping people suffering from PTSD, anxiety, depression, and other mental illnesses and disabilities by providing ketamine assisted treatment and other psychedelic enhanced psychotherapy modalities.
Origin Therapeutics Holdings Inc. (CSE:ORIG) is an actively managed investment issuer focused on making equity investments in psychedelics industry-related companies to provide investors with diverse exposure to the sector. The Company, led by a team of industry experts, leverages its management expertise, professional network, and due diligence process to identify and invest in leading and emerging companies focused on the emerging psychedelics sector.
PsyBio Therapeutics (OTCQB: PSYBF; TSXV: PSYB) is an integrated and intellectual property driven biotechnology company developing novel, bespoke psychoactive medicinal candidates targeting the potential treatment of mental health challenges, neurological disorders and other human health conditions. The team has extensive experience in drug discovery based on synthetic biology and metabolic engineering as well as clinical and regulatory expertise progressing drugs through human studies and regulatory protocols. Research and development is currently ongoing for naturally occurring psychoactive tryptamines originally discovered in different varieties of hallucinogenic mushrooms, other tryptamines and phenethylamines and combinations thereof. The Company utilizes a bio-medicinal chemistry approach to therapeutic development, in which psychoactive compounds can be utilized as a template upon which to develop precursors and analogs, both naturally and non-naturally occurring, specifically because they are already known to have an effect within the brain.
Psyched Wellness Ltd. (CSE:PSYC; OTCQB:DCNPF) is a Canadian-based health supplements company dedicated to the distribution of mushroom-derived products and associated consumer packaged goods. The Company's objective is to create premium mushroom-derived products that have the potential to become a leading North American brand in the emerging functional food category. The Company is in the process of developing a line of Amanita muscaria-derived water-based extracts, teas and capsules designed to help with three health objectives: promote stress relief and relaxation, assist with sleeping and to support mood.
Pure Extracts Technologies Corp. (CSE:PULL) is an integrated Canadian plant-based extraction company specializing in the processing of cannabis, hemp and functional mushrooms to produce oils and various derivative products. The company is involved in white labeling activities as well as selling branded oil based products under the Pure Extracts brand. The Company features an all-new, state-of-the-art processing facility located just 20 minutes north of world-famous Whistler, British Columbia. The bespoke facility has been constructed to European Union GMP standards aiming towards export sales of products and formulations, including those currently restricted in Canada, into European jurisdictions where they are legally available. On September 25, 2020, Pure Extracts was granted its Standard Processing License by Health Canada under the Cannabis
Red Light Holland Corp. (CSE:TRIP) business revolves around the production, growth and sale (through existing Smart Shops operators and an advanced e-commerce platform) of a premium brand of magic truffles to the legal, recreational market within the Netherlands, in accordance with the highest standards, in compliance with all applicable laws.
Revitalist Lifestyle and Wellness Ltd. (CSE:CALM) provides patient-focused treatments for mental health and pain disorders through the operation of psychedelic-enhanced psychotherapy clinics, which guide patients through ketamine-enhanced psychotherapy. Revivalist commenced operations in 2018 at is existing location in Knoxville Tennessee and is working on a rapid expansion in the United States. Revivalist seeks to create a global brand of psychedelic-enhanced psychotherapy clinics for ketamine-enhanced psychotherapy, psychedelic-enhanced psychotherapy, ketamine infusion therapy, vitamin infusions, and transcranial magnetic stimulation focusing on mental health and pain disorders
Revive Therapeutics Ltd. (CSE:RVV) is a life sciences company focused on the research and development of therapeutics for infectious diseases and rare disorders, and it is prioritizing drug development efforts to take advantage of several regulatory incentives awarded by the FDA such as Orphan Drug, Fast Track, Breakthrough Therapy and Rare Pediatric Disease designations. Currently, the Company is exploring the use of Bucillamine for the potential treatment of infectious diseases, with an initial focus on severe influenza strains including COVID-19. With its recent acquisition of Psilocin Pharma Corp., Revive is advancing the development of Psilocybin-based therapeutics in various diseases and disorders. Revive's cannabinoid pharmaceutical portfolio focuses on rare inflammatory diseases and the company was granted FDA orphan drug status designation for the use of Cannabidiol (CBD) to treat autoimmune hepatitis (liver disease) and to treat ischemia and reperfusion injury from organ transplantation.
Roadman Investments (TSXV:LITT) is a Canadian Venture Capital and Advisory Firm that strives to actively drive innovation and accelerate growth within its portfolio holdings in order to realize alpha returns for its shareholders. Roadman invests capital into companies that offer breakthrough products, devices, treatments and health supplements.
Small Pharma Inc. (TSXV:DMT) is a neuroscience company specialized in discovering and developing novel treatments for mental health conditions, with a current focus on depression. Small Pharma initiated a clinical program into DMT-assisted therapy in February 2021. This program includes a Phase I/IIa trial on the Company's lead candidate alongside development of a robust pipeline of proprietary preclinical assets. DMT is a naturally occurring psychedelic tryptamine found in plants and in the brain of mammals. Scientific evidence suggests DMT offers the potential for rapid-acting and long-lasting antidepressant effects.
Thoughtful Brands Inc (CSE:TBI) .- Formerly Mota Ventures, is an established eCommerce technology company that researches, develops, markets and sells natural health products in North America and Europe. The Company has a strong focus on the CBD market, as well as the burgeoning psychedelic medicine sector. Through its direct-to-consumer digital platform, the Company offers multiple well-established hemp-CBD brands, including Nature's Exclusive, Sativida and Franchise. The Company also owns and operates a 110,000 square foot manufacturing
facility in Radebeul, Germany, where its highly skilled team is currently conducting clinical studies utilizing naturally occurring psilocybin and other compounds found in psychedelics for the treatment of opiate addiction. The Company anticipates future opportunities to create proprietary psilocybin products as legislation related to psychedelics evolves. The Company continues to pursue the acquisition of additional revenue-producing natural health product brands and operations in both Europe and North America with the goal of establishing an international distribution network utilizing its powerful eCommerce technology platform.
Tryp Therapeutics Inc. (CSE:TRYP) is a pharmaceutical company focused on bringing transformative medicine with known safety profiles to diseases with no effective first-line treatments. The Company intends to do this through the development of compounds with known activity and/or safety profiles. The Company's lead program is designed to address neurological disorders through the therapeutic dosing of synthetic psilocybin. The Company is currently evaluating potential lead indications for its psilocybin-for-neurology program, which it refers to as its PFN™ program, including fibromyalgia and Prader-Willi Syndrome. In addition to its PFN™ program, the Company is developing razoxane for the treatment of soft-tissue sarcomas. The Company continues to evaluate potential additional indications for its existing programs, as well as other drug candidates with known activity and/or safety profiles that may have utility in the treatment of rare diseases or other diseases with high unmet medical needs.
Wesana Health (CSE:WESA) is an emerging life sciences company championing the development and delivery of psychedelic and naturally-sourced therapies to treat traumatic brain injury (TBI). Through extensive clinical research and academic partnerships, Wesana Health is developing evidence-based formulations and protocols that empower patients to overcome neurological, psychological and mental health ailments caused by trauma.
Our site does not give specific recommendations and encourages investors to complete their own due diligence. Our lists are compiled from internal and external research sources. Our lists are to be used only as a partial source of due diligence.